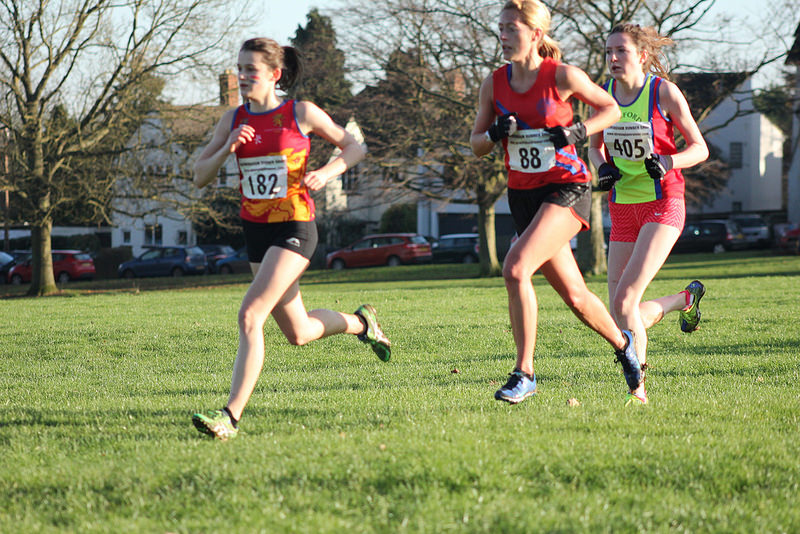 Midlands Women's League Cross Country 6/12/14 Abington Park, Northampton.
Run report by Katy Anderson
Making it two wins from two, Bromsgrove & Redditch Ladies finished first team in the Midland League Division 2 fixture at Northampton on Saturday (6 December).
Aiming to build on a series of strong performances in the first league meeting in Leamington a month ago, six B&R girls made the trip south in cold but perfect cross country conditions.
The race distance was unexpectedly reduced from 6.4km to 5km, and after a fast start it didn't ever settle down and the pace was fierce over two undulating laps.
Katy Anderson was first home for the club in 33rd (20:34), only just holding on to finish ahead of Sally Hogan in 37th (20:41). Making up the scoring trio, Tamara Ball finished in 57th (21:32).
Mel Hepke finished 129th (24:02) and Jane Anderson 183rd (25:54) from 275 finishers, but unfortunately Charlotte Ball had to drop out half way through the race after a fall.
The race was won by Royal Sutton Coldfield's Laura Whittle, a former European under-23 5000m champion who finished sixth in the Commonwealth Games 5000m final for Scotland this summer, in 18:04.
Next up for B&R (men and women) is the penultimate Gloucester League race of the season in Cheltenham next Saturday 13 December.