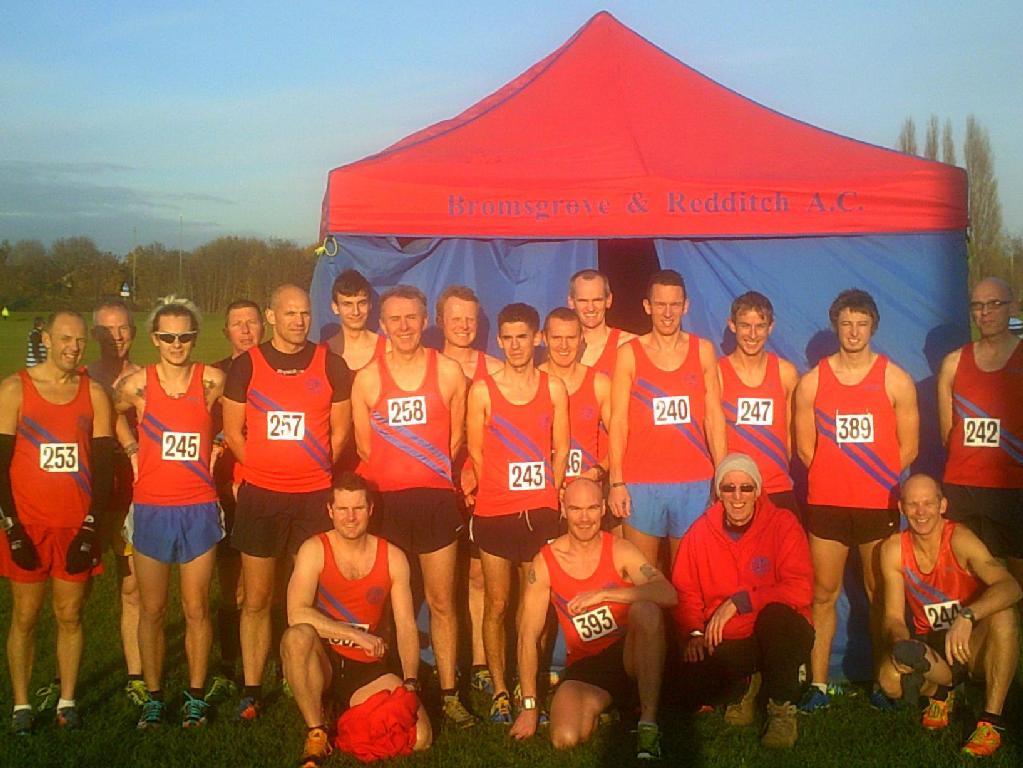 Division Two 'A' Team Standings after two races:
1 Wolverhampton & Bilston – 215 pts
2 Warwick University – 264 pts
3 Bromsgrove & Redditch – 340 pts
4 Leamington C & AC – 408 pts
18 'A' Teams in total
Teams above and below us have moved around a bit, but B&R are still looking good in 3rd place.
Another strong turnout for B&R at race two – the flat 5.7 mile course at Plock Court. There have been underwater sections of this course in previous years, the recent dry spell made for good running conditions.
'A' Team Scoring six:
Joe Smith (6th); Adam Lloyd (14th); Mark Appleton (19th); Simon Lanckham (31st); Rich Lomas (37th); Darren Hale (44th)
'B' Team Scorers:
James Hood (60th); Kevin Lanckham (87th); Mark Graham (115th); Andy Freeman (117th); Matt Henney (122nd); Dean Hartshorne (134th)
The B team finished 2nd out of 12 teams at this fixture.
18 B&R men ran.
6 Joe Smith
14 Adam Lloyd
19 Mark Appleton
31 Simon Lanckham
37 Rich Lomas
44 Darren Hale
60 James Hood
87 Kevin Lanckham
115 Mark Graham
117 Andy Freeman
122 Matt Henney
134 Dean Hartshorne
137 Lewis Anderson
145 Ian Keyte
146 Steve Brooks
158 Darryll Thomas
202 Phil Anderson
219 Alan Stanley
233 finishers