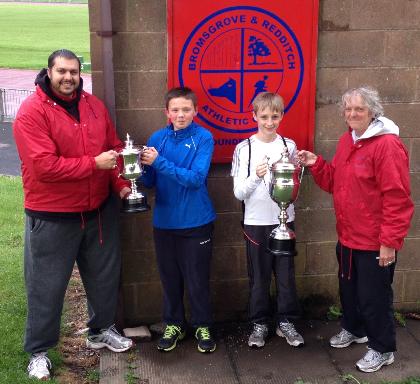 Sam Cater, who won three events, is pictured in action in the hammer by Andrew Freeman. Cater has this week gone in for a foot operation which will sideline him for at least a year. (s)
BROMSGROVE & REDDITCH Athletic Club members came away with third place at this year's first Midland Senior Track and Field meeting at Nunnery Wood in Worcester.
First places were achieved by the men's 4x400m relay team whose impressive pace raises the prospect of breaking a 19-year-club record as the season continues.
Jo Frost took first place in the women's long jump after only a short period of training for this year's events.
Victorious Sam Cater amassed a huge points tally in the men's javelin, shot put and discus (B string) and Richard O'Connor also took first place in the hammer (B string) event.
Simeon Clarence 400m (B string) and Dave Mould 400m (A string) both gained first places and hope to achieve a sub-50-second time as the season continues, whilst Simon Lanckham was also first in the 2k B string event.
The team came away with a good collection of personal best performances from Sam Moran, Joe Smith, Mark Appleton, O'Connor, Ashleigh Beavan and Heather Knight in what was a great result so early into the season