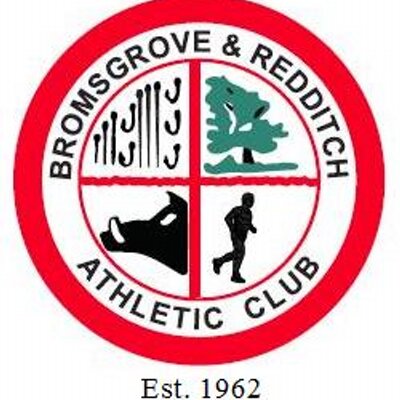 Midland Veterans' League Division South, Redditch 07/06/2017
Event report by team manager Martin Apsley-Davis
The athletes knew the competition would be strong and reacted accordingly. Pete Mould won his M60 200m race, as did Martin Aspley-Davis and Jason Cashmore, returning from injury. Len Quartly and Mike Neylon ran well to secure 2nd placings. In the longer distances, Andrew Freeman ran 3rd place running 2.12 seconds in the 800m with Calvin Scoltock winning his race in 2.15. Mike Neylon made the team proud by running his 1st 800m and his first lap looked strong. Calvin and Len walked their way to 1st and 2nd in the 2000m walk, with Gavin Moorhead, Rob Mole and Julian Grubb all earning valuable points in a closely fought 3000m. Malcolm Duff made his debut as a guest on the track in the 3000, and Russell Rawlins and Matt Henney ran well to secure good times in the same race.
In the field B and R had further success as Julian Grubb scored a 3rd place in his 1st ever triple jump and 3rd in the javelin throw. Andrew Freeman threw a SB of 33.39m in the JT to claim 1st place and Martin Aspley-Davis threw 8.14m to come 2nd in the shot put. Paul Husbands jumped his way to victory in the high jump and jumped a personal best in the long jump to place 2nd.
To top off a successful evening , in persistent heavy rain, the quartet of Aspley-Davis, Freeman, Mole and Scoltock won the 4x400m relay in a M40 record beating time of 3:56.5 seconds.
Well done to all athletes and a big thank you to all officials and supporters who turned out to see B and R win the fixture.