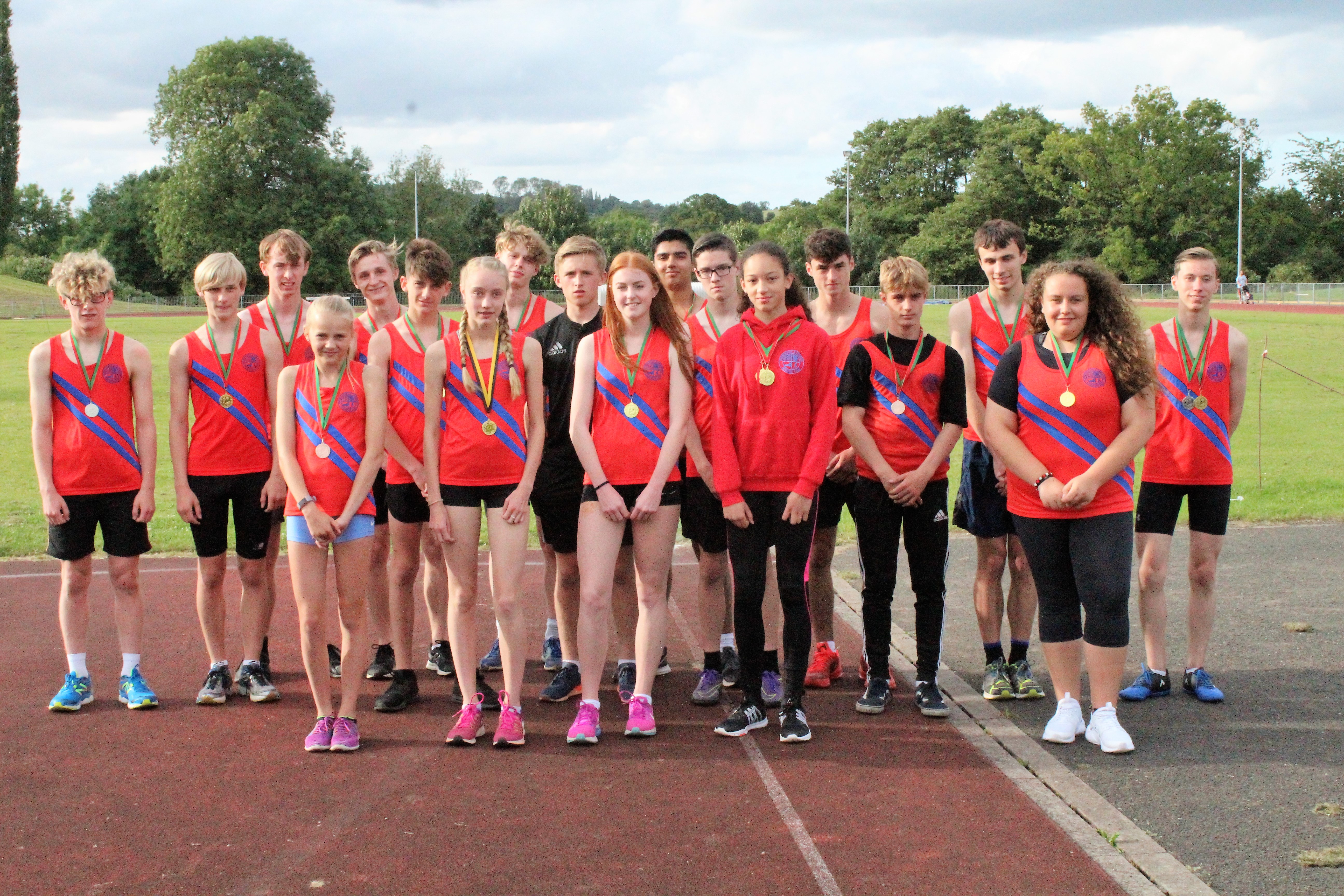 County Schools Championships
Saturday 10 June 2017
Report by Karen Pearson
Last Saturday saw  a number of B & R athletes compete in their respective County Schools Championships.
At the Hereford and Worcestershire Championships club athletes took 15 gold medals, 5 silver and 3 bronzes, with Nikita Gotthardt-Mills and Gareth Richardson double gold, Stewart Greenhalgh double silver and Will Harman a gold and silver. Other gold medallists were – Matthew Griffin (the only track athlete to record an English Schools standard on the day as the conditions were so blustery), George Clements, Jordan O'Donnell, Josh Pearson, Josh Robins, Ellen Bowen, Tayla Mullings, Andy Roadley, Will Thorley and Conor Smith. Meg Nicod took a silver medal and Mackenzie Besford, Natalie Hatfield and Kieran Valley bronzes.
Meanwhile at the Warwickshire Schools' Championships Beth Sykes won the gold medal.
13 athletes have earned selection for their County Schools for this weekend's Mason Trophy in Birmingham which is the last chance to earn selection for the English Schools teams.