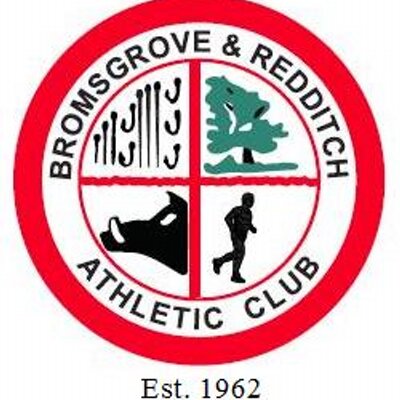 Worcestershire Midweek Series – Race 2
Arrow Valley 12km Multi Terrain
Wed 8 June 2016
Thanks to a downpour all afternoon the conditions underfoot for this hilly, 2 lap off-road 12km course along the bridleways in the Arrow Valley Park were particularly 'challenging'.
147 Runners lined up for this year's race, including 24 from Bromsgrove & Redditch AC.
Leading from the start Droitwich AC athlete Paul Little won the race in an impressive 46.40, with Molly Browne from BRAT finishing in seventh place to be the first lady in 49.25.
B&R runners finished as follows:
5th Malcolm Duff – 48.53
9th Neil Ogden – 49.38
10th Rob Mole – 49.55
11th Mark Tanner – 50.10
13th Ian Keyte – 50.43
15th Adam Parr – 50.50
20th – Dean Hartshorne – 51.28
29th Tom Richardson – 53.25
30th Paul Collins – 53.30
37th John Searle – 53.55
38th Gavin Moorhead – 54.30
44th Sam Lake – 55.56
45th Phil Richardson – 55.58
48th Robert Humphries – 56.32
49th Katy Barden – 57.01
65th Melanie Hepke – 59.38
80th Ian Nutter – 61.35
90th Sarah Richardson – 64.26
100th Jo Hounsell-Hardy – 65.01
116th Julia Blake – 68.14
120th Peter Taylor – 68.42
126th Debbie Simpson – 70.00
133rd Jennifer Lipscombe – 71.53
140th Holly Smith – 76.45
Full Results:
| POSITION | No | NAME | CLUB | CAT | TIME | COUNTY | CATEGORY POSITION | | | | | | | | | | | |
| --- | --- | --- | --- | --- | --- | --- | --- | --- | --- | --- | --- | --- | --- | --- | --- | --- | --- | --- |
| | | | | | | | SM | M40 | M45 | M50 | M60 | M70 | SF | F35 | F40 | F45 | F50 | F60 |
| | | | | | | | | | | | | | | | | | | |
| 1 | 365 | Paul Little | Droitwich AC | M40 | 46.40 | Y | | 1 | | | | | | | | | | |
| 2 | 284 | Tom Solmon | Unattached | MO | 46.51 | | 1 | | | | | | | | | | | |
| 3 | 306 | Tom Isherwood | Stourbridge RC | MO | 47.32 | | 2 | | | | | | | | | | | |
| 4 | 337 | James Marshall | Unattached | MO | 48.47 | | 3 | | | | | | | | | | | |
| 5 | 332 | Malcolm Duff | Bromsgrove & Redditch | MO | 48.53 | Y | 4 | | | | | | | | | | | |
| 6 | 312 | Phil Parsons | Evesham Vale Runners | M45 | 49.22 | Y | | | 1 | | | | | | | | | |
| 7 | 338 | Molly Browne | BRAT Club | FO | 49.25 | Y | | | | | | | 1 | | | | | |
| 8 | 392 | Bill Nock | Halesowen | M50 | 49.32 | Y | | | | 1 | | | | | | | | |
| 9 | 263 | Neil Ogden | Bromsgrove & Redditch | M40 | 49.38 | Y | | 2 | | | | | | | | | | |
| 10 | 299 | Rob Mole | Bromsgrove & Redditch | M45 | 49.55 | Y | | | 2 | | | | | | | | | |
| 11 | 320 | Mark Tanner | Bromsgrove & Redditch | MO | 50.10 | Y | 5 | | | | | | | | | | | |
| 12 | 283 | David Mole | Unattached | M40 | 50.36 | | | 3 | | | | | | | | | | |
| 13 | 321 | Ian Keyte | Bromsgrove & Redditch | M50 | 50.43 | Y | | | | 2 | | | | | | | | |
| 14 | 347 | John McKeon | Bournville Harriers | MO | 50.47 | Y | 6 | | | | | | | | | | | |
| 15 | 380 | Adam Parr | Bromsgrove & Redditch | MO | 50.50 | Y | 7 | | | | | | | | | | | |
| 16 | 351 | Huw Jones | BRAT Club | MO | 50.53 | | 8 | | | | | | | | | | | |
| 17 | 251 | Matt Allen | Halesowen | MO | 50.58 | Y | 9 | | | | | | | | | | | |
| 18 | 409 | Sam Fisher | Howgill Harriers | MO | 51.12 | | 10 | | | | | | | | | | | |
| 19 | 395 | Simon Newman | Bournville Harriers | M40 | 51.18 | Y | | 4 | | | | | | | | | | |
| 20 | 358 | Dean Hartshorne | Bromsgrove & Redditch | M45 | 51.28 | Y | | | 3 | | | | | | | | | |
| 21 | 379 | Peter Dear | Halesowen | MO | 51.44 | Y | 11 | | | | | | | | | | | |
| 22 | 389 | Tim Hazelwood | Unattached | MO | 51.44 | | 12 | | | | | | | | | | | |
| 23 | 340 | Dean Hocking | Unattached | MO | 51.59 | | 13 | | | | | | | | | | | |
| 24 | 295 | Andrew Hall | Bournville Harriers | M40 | 52.10 | Y | | 5 | | | | | | | | | | |
| 25 | 286 | Paul Webster | Sparkhill Harriers | M40 | 52.34 | Y | | 6 | | | | | | | | | | |
| 26 | 397 | Graham Birch | Kenilworth Runners | M45 | 53.11 | | | | 4 | | | | | | | | | |
| 27 | 374 | Ben De Lauve | BRAT Club | MO | 53.15 | Y | 14 | | | | | | | | | | | |
| 28 | 258 | Ned Lammas | Evesham Vale Runners | M50 | 53.17 | Y | | | | 3 | | | | | | | | |
| 29 | 324 | Tom Richardson | Bromsgrove & Redditch | MO | 53.25 | Y | 15 | | | | | | | | | | | |
| 30 | 343 | Paul Collins | Bromsgrove & Redditch | M50 | 53.30 | Y | | | | 4 | | | | | | | | |
| 31 | 304 | Lee Harvey | Unattached | M40 | 53.43 | | | 7 | | | | | | | | | | |
| 32 | 331 | David Lewis | Halesowen | M45 | 53.46 | Y | | | 5 | | | | | | | | | |
| 33 | 408 | Michael Petta | Evesham Vale Runners | MO | 53.47 | Y | 16 | | | | | | | | | | | |
| 34 | 362 | Daren Thompson | Dudley Kingswinford RC | M50 | 53.51 | Y | | | | 5 | | | | | | | | |
| 35 | 278 | John Hill | Halesowen | M60 | 53.52 | Y | | | | | 1 | | | | | | | |
| 36 | 265 | Adrian Fowler | Bournville Harriers | M45 | 53.55 | | | | 6 | | | | | | | | | |
| 37 | 405 | John Searle | Bromsgrove & Redditch | M40 | 53.55 | Y | | 8 | | | | | | | | | | |
| 38 | 341 | Gavin Moorhead | Bromsgrove & Redditch | MO | 54.30 | Y | 17 | | | | | | | | | | | |
| 39 | 270 | James Parker | Halesowen | M40 | 54.42 | Y | | 9 | | | | | | | | | | |
| 40 | 296 | Rosie Davies | BRAT Club | FO | 54.54 | Y | | | | | | | 2 | | | | | |
| 41 | 360 | David Gorton | Unattached | MO | 55.22 | | 18 | | | | | | | | | | | |
| 42 | 310 | Stephen Thompson | BRAT Club | M50 | 55.50 | | | | | 6 | | | | | | | | |
| 43 | 325 | Andy Nock | Halesowen | M50 | 55.55 | Y | | | | 7 | | | | | | | | |
| 44 | 357 | Sam Lake | Bromsgrove & Redditch | MO | 55.56 | Y | 19 | | | | | | | | | | | |
| 45 | 327 | Phil Richardson | Bromsgrove & Redditch | M50 | 55.58 | Y | | | | 8 | | | | | | | | |
| 46 | 329 | Alex Morgan | Halesowen | M50 | 56.26 | Y | | | | 9 | | | | | | | | |
| 47 | 336 | Adam Harris | Stourbridge RC | M45 | 56.31 | Y | | | 7 | | | | | | | | | |
| 48 | 268 | Robert Humphries | Bromsgrove & Redditch | MO | 56.32 | Y | 20 | | | | | | | | | | | |
| 49 | 388 | Katy Barden | Bromsgrove & Redditch | F35 | 57.01 | Y | | | | | | | | 1 | | | | |
| 50 | 290 | Linda Howell | Bournville Harriers | F35 | 57.13 | Y | | | | | | | | 2 | | | | |
| 51 | 303 | Daniel Badger | Almost Athletes | MO | 57.20 | Y | 21 | | | | | | | | | | | |
| 52 | 314 | Simon Duck | Halesowen | M45 | 57.25 | Y | | | 8 | | | | | | | | | |
| 53 | 363 | Martin Ludford | BRAT Club | M50 | 57.31 | Y | | | | 10 | | | | | | | | |
| 54 | 369 | Jim Clarke | Bournville Harriers | M40 | 57.48 | | | 10 | | | | | | | | | | |
| 55 | 308 | Robert Woodward | Stourbridge RC | M45 | 57.56 | Y | | | 9 | | | | | | | | | |
| 56 | 366 | Tom Boden | Droitwich AC | MO | 58.41 | Y | 22 | | | | | | | | | | | |
| 57 | 354 | Eddie Roberts | Kidderminster and Stourport AC | MO | 58.54 | | 23 | | | | | | | | | | | |
| 58 | 376 | Mark Lawton | Stourbridge RC | M40 | 58.56 | Y | | 11 | | | | | | | | | | |
| 59 | 383 | Eloise Lee | BRAT Club | FO | 59.02 | Y | | | | | | | 3 | | | | | |
| 60 | 359 | Dave Powner | Bournville Harriers | M40 | 59.06 | | | 12 | | | | | | | | | | |
| 61 | 334 | Aimee Palace | Cobra RC | FO | 59.09 | Y | | | | | | | 4 | | | | | |
| 62 | 294 | Monica Baptista | Bournville Harriers | F35 | 59.14 | Y | | | | | | | | 3 | | | | |
| 63 | 273 | Chris Callow | Kings Heath Running Club | M40 | 59.20 | Y | | 13 | | | | | | | | | | |
| 64 | 289 | Kevin Burke | Stourbridge RC | M50 | 59.30 | | | | | 11 | | | | | | | | |
| 65 | 330 | Melanie Hepke | Bromsgrove & Redditch | F40 | 59.38 | Y | | | | | | | | | 1 | | | |
| 66 | 291 | Terence Bedington | Worcester AC | M60 | 59.55 | Y | | | | | 2 | | | | | | | |
| 67 | 372 | Andrew Hewston | Kingfisher Harriers | M40 | 60.06 | Y | | 14 | | | | | | | | | | |
| 68 | 313 | Tegan Parsons | Evesham Vale Runners | FO | 60.20 | Y | | | | | | | 5 | | | | | |
| 69 | 342 | Danielle Bogue | BRAT Club | FO | 60.27 | Y | | | | | | | 6 | | | | | |
| 70 | 403 | Richard Dugdale | Barnt Green Chuggers | M50 | 60.39 | Y | | | | 12 | | | | | | | | |
| 71 | 407 | Mike Green | Kings Heath Running Club | M45 | 60.49 | Y | | | 10 | | | | | | | | | |
| 72 | 390 | Keith Spokes | Stourbridge RC | M45 | 60.58 | Y | | | 11 | | | | | | | | | |
| 73 | 406 | Samuel Percival | Unattached | MO | 50.58 | | 24 | | | | | | | | | | | |
| 74 | 319 | Estelle Bradley | Unattached | FO | 60.59 | | | | | | | | 7 | | | | | |
| 75 | 349 | Matt Smith | Road Runners Club | M40 | 61.03 | Y | | 15 | | | | | | | | | | |
| 76 | 373 | Alice Self | Unattached | FO | 61.13 | | | | | | | | 8 | | | | | |
| 77 | 401 | Sebastien Nicolas | Stourbridge RC | MO | 61.30 | Y | 25 | | | | | | | | | | | |
| 78 | 317 | Chris Anthony | BRAT Club | MO | 61.34 | Y | 26 | | | | | | | | | | | |
| 79 | 398 | Neil Bramwell | Unattached | MO | 61.34 | | 27 | | | | | | | | | | | |
| 80 | 404 | Ian Nutter | Bromsgrove & Redditch | M50 | 61.37 | Y | | | | 13 | | | | | | | | |
| 81 | 266 | Adrian Phillips | Stourbridge RC | M50 | 62.04 | Y | | | | 14 | | | | | | | | |
| 82 | 391 | Paul Allen | Halesowen | M60 | 62.23 | Y | | | | | 3 | | | | | | | |
| 83 | 344 | Andy Fellowes | Kings Heath Running Club | M40 | 62.59 | | | 16 | | | | | | | | | | |
| 84 | 275 | Joan Clarke | Stourbridge RC | F60 | 63.21 | Y | | | | | | | | | | | | 1 |
| 85 | 287 | Sarah Rock | Bournville Harriers | F35 | 63.36 | Y | | | | | | | | 4 | | | | |
| 86 | 396 | Simon Newman | Bournville Harriers | M40 | 63.44 | Y | | 17 | | | | | | | | | | |
| 87 | 264 | Sally Spencer | Halesowen | F50 | 64.07 | Y | | | | | | | | | | | 1 | |
| 88 | 378 | Danny Piesley | Cobra RC | M45 | 64.12 | Y | | | 12 | | | | | | | | | |
| 89 | 323 | Nathan Fidler | Unattached | MO | 64.22 | | 28 | | | | | | | | | | | |
| 90 | 370 | Sarah Richardson | Bromsgrove & Redditch | F50 | 64.26 | Y | | | | | | | | | | | 2 | |
| 91 | 302 | Ron Anderson | Unattached | M60 | 64.28 | | | | | | 4 | | | | | | | |
| 92 | 328 | Joanna Jozwik | Unattached | FO | 64.29 | | | | | | | | 9 | | | | | |
| 93 | 497 | Steve Yates | Unattached | M50 | 64.33 | | | | | 15 | | | | | | | | |
| 94 | 355 | Dan Bristow | Unattached | MO | 64.38 | | 29 | | | | | | | | | | | |
| 95 | 386 | Daniel Reed | Unattached | MO | 64.38 | | 30 | | | | | | | | | | | |
| 96 | 352 | Mike Harvey | Unattached | M45 | 64.40 | | | | 13 | | | | | | | | | |
| 97 | 393 | Richard Guest | Halesowen | M50 | 64.43 | Y | | | | 16 | | | | | | | | |
| 98 | 252 | David Hibbitt | Worcester AC | M60 | 64.46 | Y | | | | | 5 | | | | | | | |
| 99 | 500 | John Coyne | Stourbridge RC | M50 | 64.54 | Y | | | | 17 | | | | | | | | |
| 100 | 399 | Jo Hounsell-Hardy | Bromsgrove & Redditch | F40 | 65.01 | Y | | | | | | | | | 2 | | | |
| 101 | 381 | Julie Dale | Halesowen | F45 | 65.09 | Y | | | | | | | | | | 1 | | |
| 102 | 410 | Richard Carney | BRAT Club | M50 | 66.14 | | | | | 18 | | | | | | | | |
| 103 | 271 | Claire Jackson | BRAT Club | F40 | 66.22 | Y | | | | | | | | | 3 | | | |
| 104 | 350 | Steve Phillips | Worcester AC | M60 | 66.24 | Y | | | | | 6 | | | | | | | |
| 105 | 280 | Roger Davies | Unattached | M60 | 66.30 | | | | | | 7 | | | | | | | |
| 106 | 348 | Ernie Heaton | Kingfisher Harriers | M45 | 66.35 | Y | | | 14 | | | | | | | | | |
| 107 | 255 | Julie Caseley | Malvern Joggers | F50 | 66.39 | | | | | | | | | | | | 3 | |
| 108 | 297 | Caroline Lambert | Halesowen | F45 | 66.45 | Y | | | | | | | | | | 2 | | |
| 109 | 260 | John Cheel | Bournville Harriers | M60 | 66.51 | | | | | | 8 | | | | | | | |
| 110 | 394 | Taz Yousaf | Bournville Harriers | M45 | 66.55 | Y | | | 15 | | | | | | | | | |
| 111 | 400 | Stephen Darbyshire | Droitwich AC | M50 | 67.03 | Y | | | | 19 | | | | | | | | |
| 112 | 402 | Darren Cox | Kings Heath Running Club | MO | 67.27 | Y | 31 | | | | | | | | | | | |
| 113 | 371 | Steve Doswell | Bournville Harriers | M50 | 67.50 | | | | | 20 | | | | | | | | |
| 114 | 356 | Jack Buckley | Unattached | MO | 68.12 | | 32 | | | | | | | | | | | |
| 115 | 301 | Louise Beasley | BRAT Club | F35 | 68.13 | Y | | | | | | | | 5 | | | | |
| 116 | 333 | Julia Blake | Bromsgrove & Redditch | F45 | 68.14 | Y | | | | | | | | | | 3 | | |
| 117 | 384 | Victoria Moffett | Unattached | FO | 68.16 | | | | | | | | 10 | | | | | |
| 118 | 364 | Geoffrey Jones | Worcester AC | M70 | 68.19 | | | | | | | 1 | | | | | | |
| 119 | 279 | Arthur Bibbey | Kingfisher Harriers | MO | 68.40 | Y | 33 | | | | | | | | | | | |
| 120 | 274 | Peter Taylor | Bromsgrove & Redditch | M40 | 68.42 | Y | | 18 | | | | | | | | | | |
| 121 | 288 | Philip Elwell | Stourbridge RC | M60 | 69.17 | | | | | | 9 | | | | | | | |
| 122 | 361 | Sam Taaffe | Unattached | MO | 69.21 | | 34 | | | | | | | | | | | |
| 123 | 285 | Paul Samuels | Bournville Harriers | M50 | 69.28 | Y | | | | 21 | | | | | | | | |
| 124 | 367 | Richard Harper | Kingfisher Harriers | MO | 69.50 | Y | 35 | | | | | | | | | | | |
| 125 | 377 | Paul Bradley | Stourbridge RC | M50 | 69.51 | Y | | | | 22 | | | | | | | | |
| 126 | 345 | Debbie Simpson | Bromsgrove & Redditch | F50 | 70.00 | Y | | | | | | | | | | | 4 | |
| 127 | 498 | Gary Pitcher | Unattached | M45 | 70.13 | | | | 16 | | | | | | | | | |
| 128 | 254 | Emma Fordham | Barnt Green Chuggers | F40 | 70.42 | Y | | | | | | | | | 4 | | | |
| 129 | 499 | Dave Jackson | Unattached | M50 | 71.22 | | | | | 23 | | | | | | | | |
| 130 | 262 | Jane Pugh | Action Heart | F45 | 71.32 | Y | | | | | | | | | | 4 | | |
| 131 | 281 | Pat Fletcher | Kidderminster and Stourport AC | F50 | 71.43 | Y | | | | | | | | | | | 5 | |
| 132 | 282 | Sarah Bakewell | BRAT Club | FO | 71.49 | Y | | | | | | | 11 | | | | | |
| 133 | 339 | Jennifer Lipscombe | Bromsgrove & Redditch | FO | 71.53 | Y | | | | | | | 12 | | | | | |
| 134 | 305 | Anna Harvey | Unattached | F40 | 73.52 | | | | | | | | | | 5 | | | |
| 135 | 326 | Kevin Parsons | Unattached | M40 | 74.27 | | | 19 | | | | | | | | | | |
| 136 | 385 | Heather Douglas | Unattached | FO | 74.40 | | | | | | | | 13 | | | | | |
| 137 | 309 | Mick Hudson | Kidderminster and Stourport AC | M50 | 75.25 | Y | | | | 24 | | | | | | | | |
| 138 | 387 | Gemma Nicholson | Unattached | FO | 76.07 | | | | | | | | 14 | | | | | |
| 139 | 272 | Doug Richards | Kingfisher Harriers | M60 | 76.11 | Y | | | | | 10 | | | | | | | |
| 140 | 267 | Holly Smith | Bromsgrove & Redditch | FO | 76.45 | Y | | | | | | | 15 | | | | | |
| 141 | 335 | Sam Hatton | Unattached | F45 | 77.36 | | | | | | | | | | | 5 | | |
| 142 | 322 | Mike Fidler | Unattached | M45 | 77.54 | | | | 17 | | | | | | | | | |
| 143 | 300 | Jon Davis | Kingfisher Harriers | M50 | 82.59 | Y | | | | 25 | | | | | | | | |
| 144 | 375 | Jayne Wiseman | Unattached | F45 | 87.00 | | | | | | | | | | | 6 | | |
| 145 | 346 | Bernard Lloyd | Unattached | M70 | 90.31 | | | | | | | 2 | | | | | | |
| 146 | 368 | Clare Grennan | Kingfisher Harriers | FO | 98.37 | Y | | | | | | | 16 | | | | | |
| 147 | 276 | Julie Swain | Kingfisher Harriers | FO | 101.52 | Y | | | | | | | 17 | | | | | |