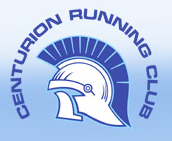 Centurion Running Club Grand Prix 5 Mile – 1st November 2015, Chelmsley Wood.
Three B&R athletes ran in the opening 5 mile race of the Centurion Grand Prix series.
Conor Smith and Gareth Richardson, both U/17, finished 1st and 2nd respectively in the U/21 section and were in fact 3rd and 9th in the open race. Conor ran 28.01 just 16 seconds off his club U/17 record despite shin problems and Gareth ran 29.57 in his first event longer than 5000 metres.
Ruth Gameson just 2 weeks after her 18th birthday won the U/21 women's race and finished 3rd in the open section for women and 43rd in the whole race. She also lowered her club  U/20 record to 36.37 an improvement of 2.28 on the time she set in April, a testament to the excellent training she has been putting in this year preparing for the Birmingham Half Marathon.
Report by Vince Rollason