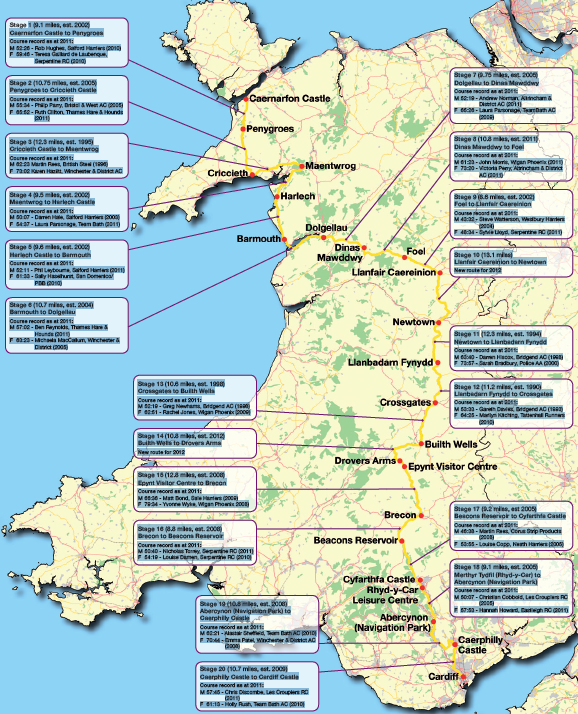 Athletes needed!
The 2015 Welsh Castles Relay takes place on Sat 6 and Sun 7 June
For race information click here
Athletes interested in running please contact team manager Simon Lanckham [email protected]
20 runners are needed to make a team. B&R have done well at this race over the years, and had a great result last year.
This is a fantastic team event – support your club and have a great day out!