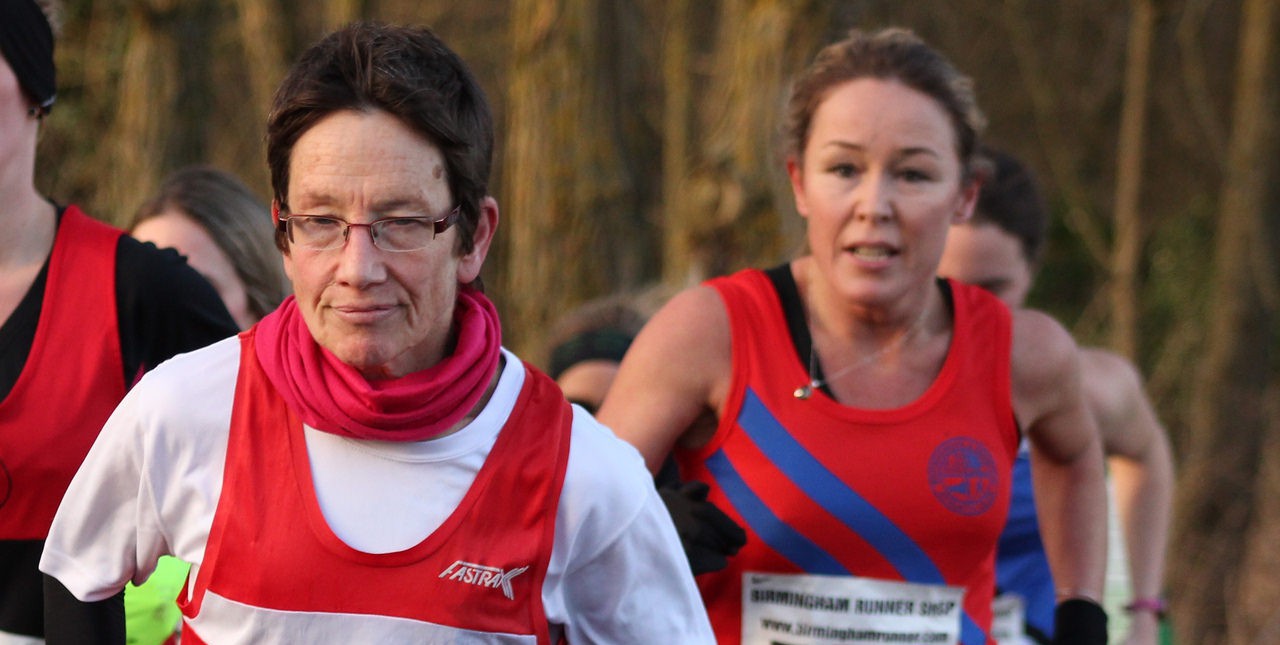 Midlands Women's League Cross Country Sat 10 January 2015 Droitwich
Bromsgrove & Redditch ladies finished first team in the Midland League Division 2 fixture at Droitwich on Saturday, making it three wins out of three
While the Midlands didn't suffer from the extreme weather endured by the international athletes at the Great Edinburgh XC, conditions were still tough for the third Midland League fixture of the season in Droitwich – and the tight corners and narrow trails made it a tricky course to navigate.
The two-lap race started with two laps of a football field, before crossing a concrete bridge (not ideal for long spikes) onto another football pitch. From there, it twisted and turned through an undulating wooded area where it was impossible to pass. After exiting the woodland, the course followed the river before crossing a marshy section which was tough underfoot, then doubling back along the canal.
After a steady start, Katy Anderson worked her way through the field to finish first for the club in 20th (27:33).
Sally Hogan was next home in 40th (28:23) with Tamara Ball making up the scoring trio in 47th (28:52).
Mel Hepke finished 102nd (31:37) and Becky Selvy 154th (33:40), with the B&R contingent made up by Lara Jackson in 167th (34:11) and Debbie Simpson in 225th (38:12).
There were 322 finishers which far exceeded any Midland League field from last year.
The race was won by GB & NI international Jess Judd in 24:51. There was also a surprise appearance from four-time World Ironman Champion Chrissie Wellington (representing BRAT) who finished sixth in 26:08.
Next up for B&R (men and women) is the Midland Cross Country Championships at Wollaton Park in Nottingham on Saturday 24 January.
Run report: Katy Anderson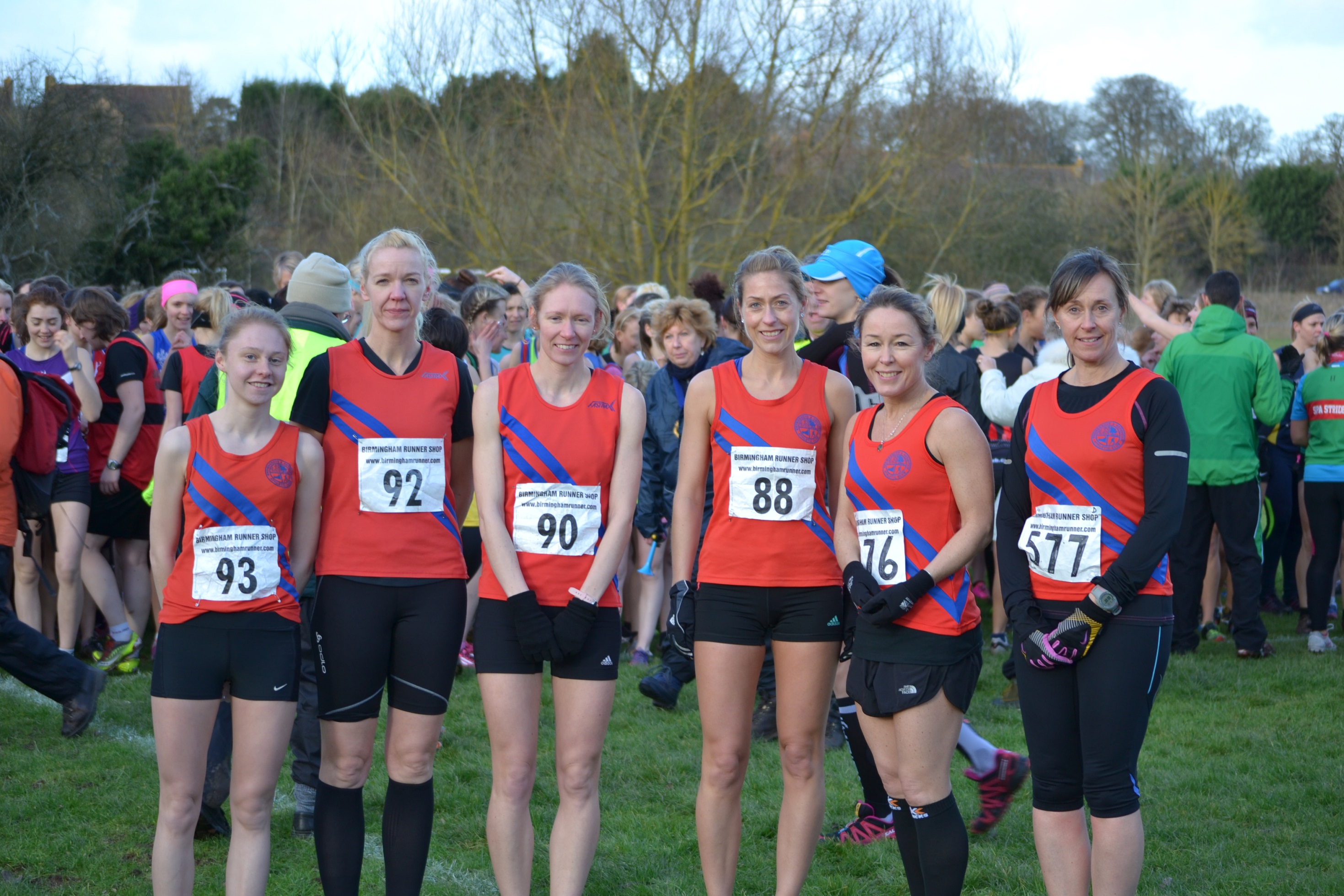 Team photo by David Ball
Click here for photos by David Ball