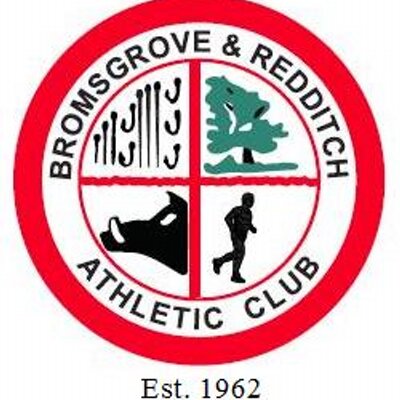 WMYACCL Race 4 – Aldersley Stadium
Sunday 9 February 2020
Storm Ciara failed to dampen the Club's junior athletes in their quest for medals in the season's last fixture of the West Midland Young Athletes Cross Country League held at Wolverhampton.
Shortly before the U13 boys ran, the heavens opened but the B&R team, having already won each of the previous three fixtures, continued their great form to make it a clean sweep by comfortably winning again to add to the Midland Counties title won two weeks previous.
Matt Bevins led the team home in 3rd place, closely followed by Will Pridden 6th, before Sam Hembry, Nathan Sanders, Willem Hembry, and Josh Bevins cemented the team victory finishing 11th, 12th, 13th & 18th respectively. Over the four fixtures, Matt Bevins was 3rd, Will Pridden 10th, Sam Hembry 11th, Nathan Sanders 13th, Willem Hembry 14th, and Josh Bevins 19th.
On the day, other notable performances came from Natalie Hatfield in 3rd place; Sophie Groom 17th; and Lauren Sykes 25th in the U17 women's race to place their team 2nd; Harrison Mayne (U17 men) finishing 8th (5th overall); the U11 girls race saw the team finish 4th (6th overall) led home by Rose Lewis in 24th; while the U11 boys were 13th on the day (9th overall) with Gabriel Wagstaff taking 15th place.
And not to be left out of the limelight, Hanna Dale and Philippa Taylor were 23rd and 24th respectively in the U13 girls race, and Lucy Hatfield was 5th (7th overall) for the U15 girls.