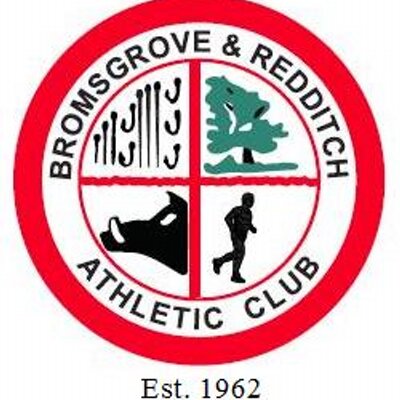 The new Kukri Club Kit Shop is now LIVE and OPEN.
Below is a link to the club shop and a 'How to' guide for ordering, also attached is a sizing chart, please note the shop window will be open a various times throughout the year for a set-period based on demand.  This shop window will be open until Sunday 8th December 2019, with Christmas coming up delivery will be at the beginning of February 2020.
How it all works:
Plans to open the Web based shop window 2-4 times per year.
Shop window to open between 2-4 weeks to collate orders (M.o.q's apply on all items with the exception of the leggings*).
Our new kit is unique to B&R AC, delivery direct from the manufacturer.
Customers place and pay for their own orders direct to Kukri**.
Kukri customer service will deal with any queries directly and therefore without the need of input from the club, on a whole self-managed by Kukri.
Delivery will be in one shipment and notification of receipt will be advised prior to arrival to arrange re-distribution on club nights / events.

Notification of delivery will be e-mailed and/or notification on club web site / Facebook to club members.
Once the arrival date is know myself and/or a club representative, we will arrange to bring the kit down on a club night / event to be collected individually.
When collecting your order, please bring a copy of your order confirmation.
Garment Personalisation:
The new kit, where applicable can be personalised should you wish. We have managed to negotiate a discount to allow up to 5 initials on the front chest under the logo on various garment and Surnames up to 16 characters on the back of the Hoodies (the colours will match for the name & club name on the final product).
With regards to the Surname on the back of the Hoodies, please where possible stick to actual surnames. The list will be sent by Kukri for review prior to ordering.  Club officials / representatives can if they wish use their title, such as Coach, Team Manager for example.
*Leggings – at present only available in Ladies & girls sizes (I'm informed, they were designed by England Athletics). Will advise when the Men's / Unisex version becomes available, no date set at present.**More information can be found on Kukri's web site, including T&C's.
http://www.kukrisports.co.uk/teamshop/bromsgroveredditchac
Below is a small step by step guide of how to use the online store
Open the link above which takes you to your shop
Click on the item you would like to purchase
Select the length of sleeve/body you are after, unless you are incredibly short or tall, I would always recommend regular length.
Select the quantity you are wanting to order using the + and – buttons
Click on the drop down option for personalise name and numbers, input your initials and or name where shown
Click add to basket and it will then take you to the section to pay, or if you are wanting to add multiple items, repeat the process above.
Once happy insert the card details and payment will be taken, you will then receive a confirmation by email within 10-15 minutes.