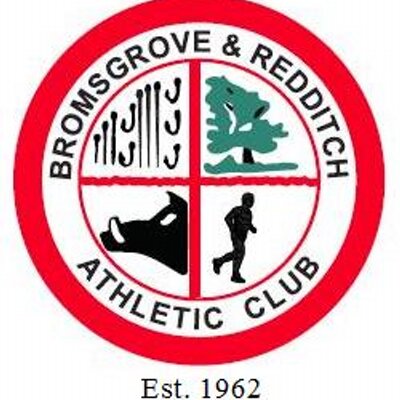 Midland Veterans Track and Field League
Match 4 – Worcester 25/07/20218
On a lovely warm evening the team performed well with many season and personal bests recorded.
B&R ladies enjoyed their highest scoring match of the season, ending in third place but only seven points behind Stratford in second place. With two team members out due to injury, this was an impressive achievement. The team again retained third position in the league.
Polly Gerner once again ran strongly to place first in the W60 200m, following this with a PB and new W60 club record of 6.25 in the triple jump. She also earned valuable points in the W35 long jump.
Sharon Samuel dominated the W50 200m, claiming first place.
Debbie Ricci ran well to place second in the W40 200m
Julie Wakelam once again showed her versatility, she gained first place in the W50 Hammer with a season's best throw of 31.95, following this with second place in the W35 Discus and third place in the W35 triple jump. She also filled the W35 200m at the last minute, placing fourth with a SB performance.
Rita Brownlie was fourth in the W60 shot, following this with a SB performance in the W70 long jump which gave her second place.
Mary Morris ran a tough race in the W40 800m, achieving a new PB.
We gave a warm welcome to new team member Caroline Warrington and she ran a very strong race in the W40 3000m, gaining first place by a comfortable margin.
Ali Pickup placed fourth in the W50 3000m and gained useful points in the W50 race walk.
The match ended with Sharon, Polly, Julie and Debbie taking part in a nail-biting 4x100m relay. In a close race they claimed second place, a huge achievement at the end of a tiring evening.
The 200m M35 was won with a PB from Chris Gibbs in 24.7 seconds. Russell Hingley also won the M40 race with conviction in 24.9 seconds. Mike Neylon made a gentle return from injury to claim 4th in his M50 200m and Len Quartly ran a SB (41.1) over the 200m. In the M60 race the crowd was entertained with what looked like a hard fought win for Peter Mould, but in reality he won comfortably in 28.7 seconds.
Jason Cashmore did well leaping 2m and a PB in the PV and 9.26 into the TJ pit. A huge PB was thrown by Vito Ricci in the Shot Putt (8.71m) followed by a SB (24.93m) in the Discus. Having run a SB in the 200m Len threw PBs in the Discus (10.23m), Hammer throw (6.19m) (both in the M60 age group) and 3:46.3 seconds in the M60 800m.
Calvin Scoltock ran well in the M35 800m recording a time of 2:14.5, just over his SB, and earnt 2nd place. Martin Aspley-Davis also came second in both the 2000m M40 walk and running his only 800m of the season in 2:21.3 seconds. Gavin Morehead ran an excellent race earning a PB over 3000m with Russell Rawlins (11:38.4) and Brian Alner (13:26.8) running season bests also over 3000m.
To finish off the evening the 4×100 squad of Cashmore, Hingley, Aspley-Davis and Gibbs not only obliterated the competition to claim 1st place by almost 6 seconds but smashed the club record in a time of 48.5 seconds.
Another great B and R performance. Well done and all the best for the cup final on September 1st.