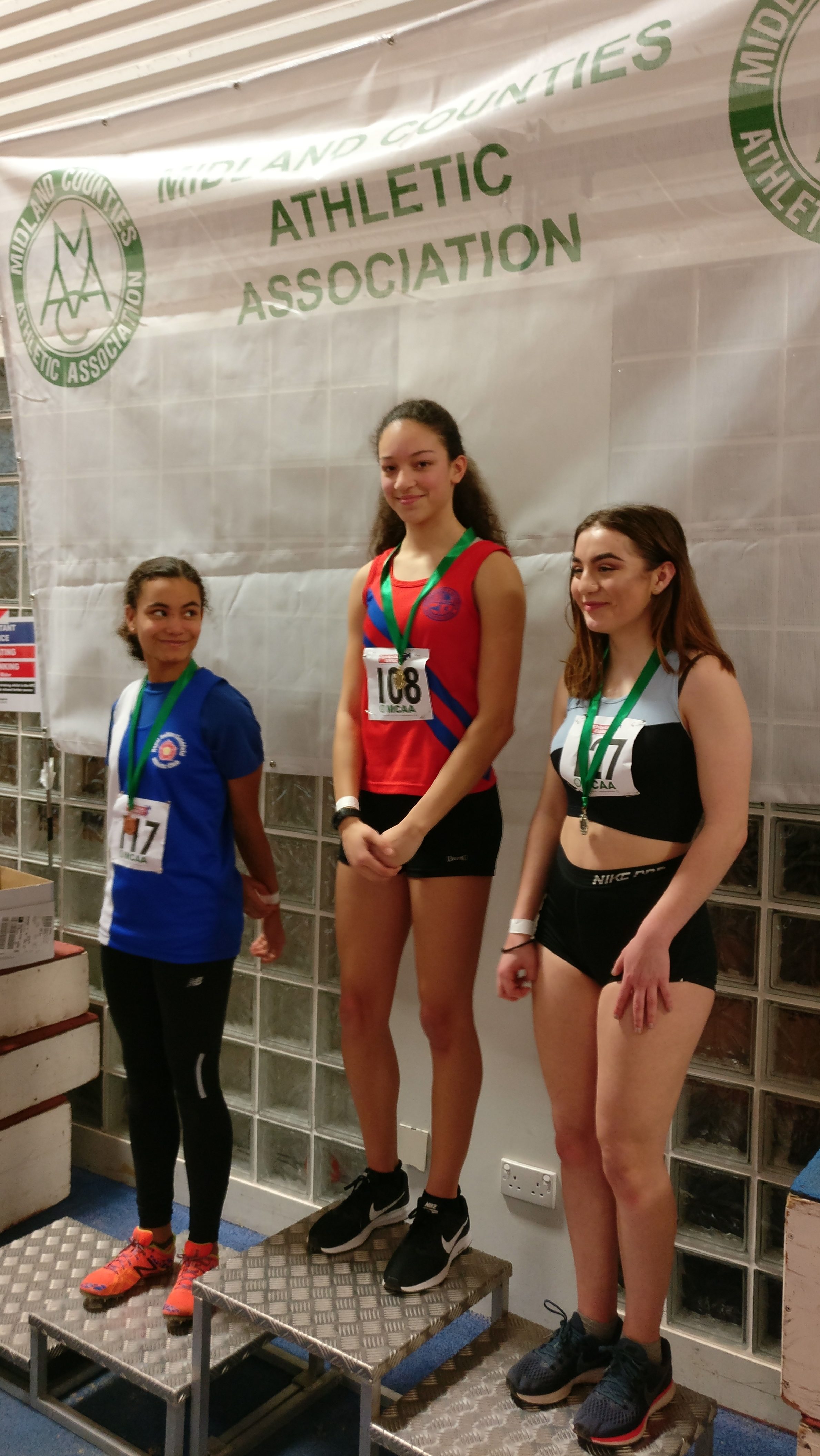 Seven B&R athletes competed at the Midlands Indoor Athletics Championships at the High Performance Centre in Birmingham at the weekend (10-11 February).
Nikita Gotthardt-Mills improved her times throughout the rounds, and won the final of the U15 girls 60m convincingly in an impressive 7.87s, breaking a 26 year old club record (set by a certain Joanne Bevan!) and lifting her to 3rd on the UK rankings. Her time would have placed her 2nd in both the U17 and U20 women's finals!
Matt Griffin, having moved up to U17 and higher hurdles this year, finished 4th in the 60m hurdles final, just outside his PB and club record he set 2 weeks ago. The 3 athletes ahead of him were all in their 2nd year of the age group.
Josh Pearson and George Clements have also moved up an age group to U20 and, despite still only 16, both ran well over the 60m sprint, against much older opposition. Josh recorded a PB of 7.20s and missed the final of 6 athletes by one place (so 7th quickest on the day), whilst George was just off his PB with 7.57s and finished 2 places behind Josh in the heat.
In the field events, Charlie Husbands continued his consistent jumping to once again clear 1.60m to finish 3rd in U17 high jump. Will Harman leapt out 5.47m to claim silver in the U20 men's long jump. Megan Haines improved her PB by more than 20cm to jump 4.50m and finish 7th in the U15 girls long jump – her first year in this age group.
Nikita (60m), Matt (60m hurdles), Josh (400m), George (60m) and Stewart Greenhalgh (400m) are all heading up to Sheffield with coach Paul Gripton for the England Age Group National indoor championships in a couple of weeks.
Report by Karen Pearson