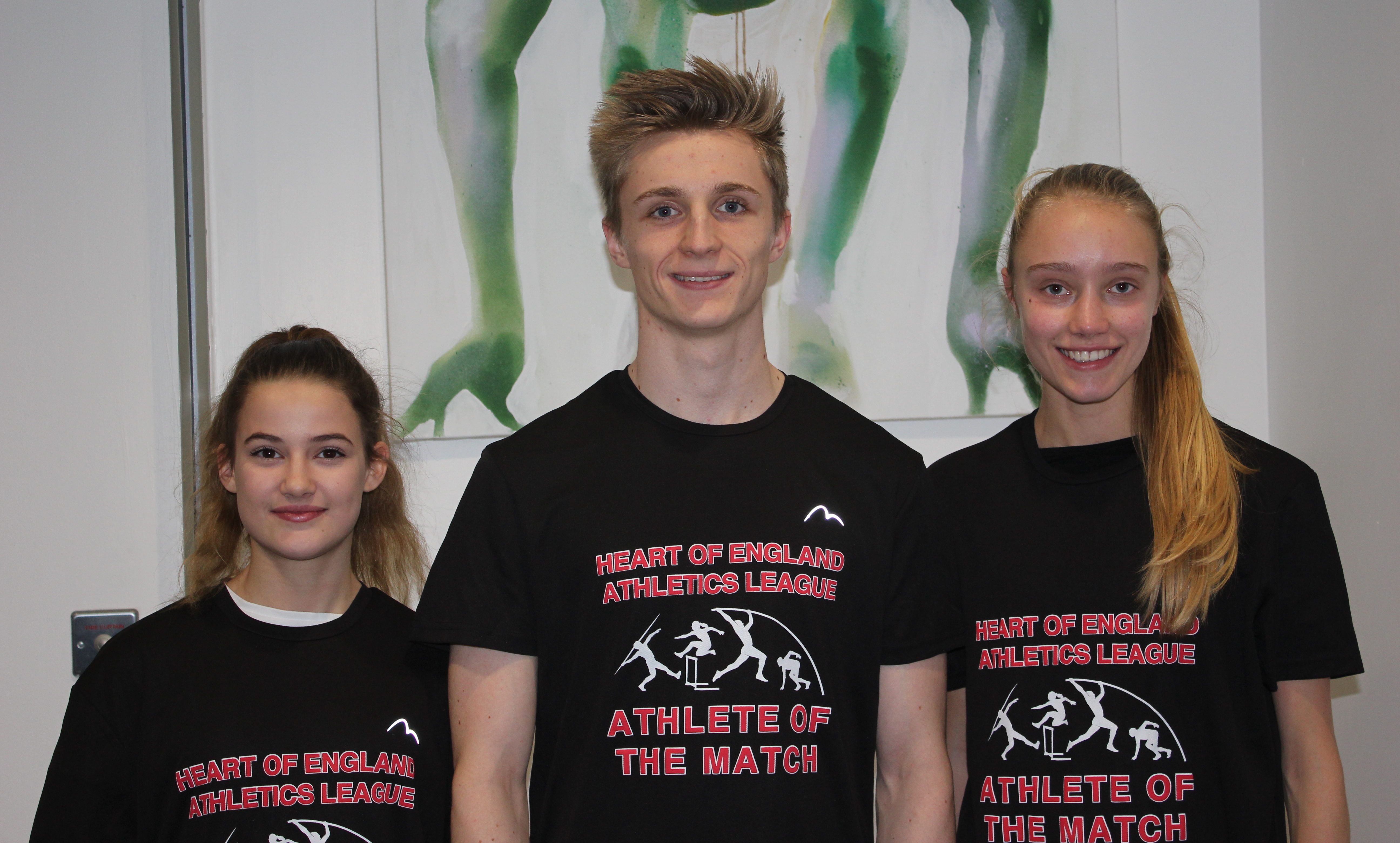 The Heart of England Athletics League has recently presented the awards for the season's best performances in each age group.
Three Bromsgrove & Redditch AC athletes won 'Athlete of the Match' awards for their performances and were presented with a t-shirt each.
Athletes were selected for each age group (U13, U15 & U17) across all events in each division with one athlete selected per age category at each of the 3 matches.
B & R were in division 2, with 7 other teams. To win three of the awards was a fantastic achievement.
Winners were: Josh Pearson (U17 400m); Beth Sykes (U17 800m) and Megan Haines (U13 Long Jump).
Five more B & R athletes won medals for the best individual performance in their event across the season: U13 boys – George Godwin 800m, Finnan Robins 1500m, U15 boys – Matt Griffin 80m Hurdles, Andy Roadley Discus, U17 boys – Will Thorley 100m Hurdles.
The club finished in 2nd place in the division to gain promotion to division 1 next season.