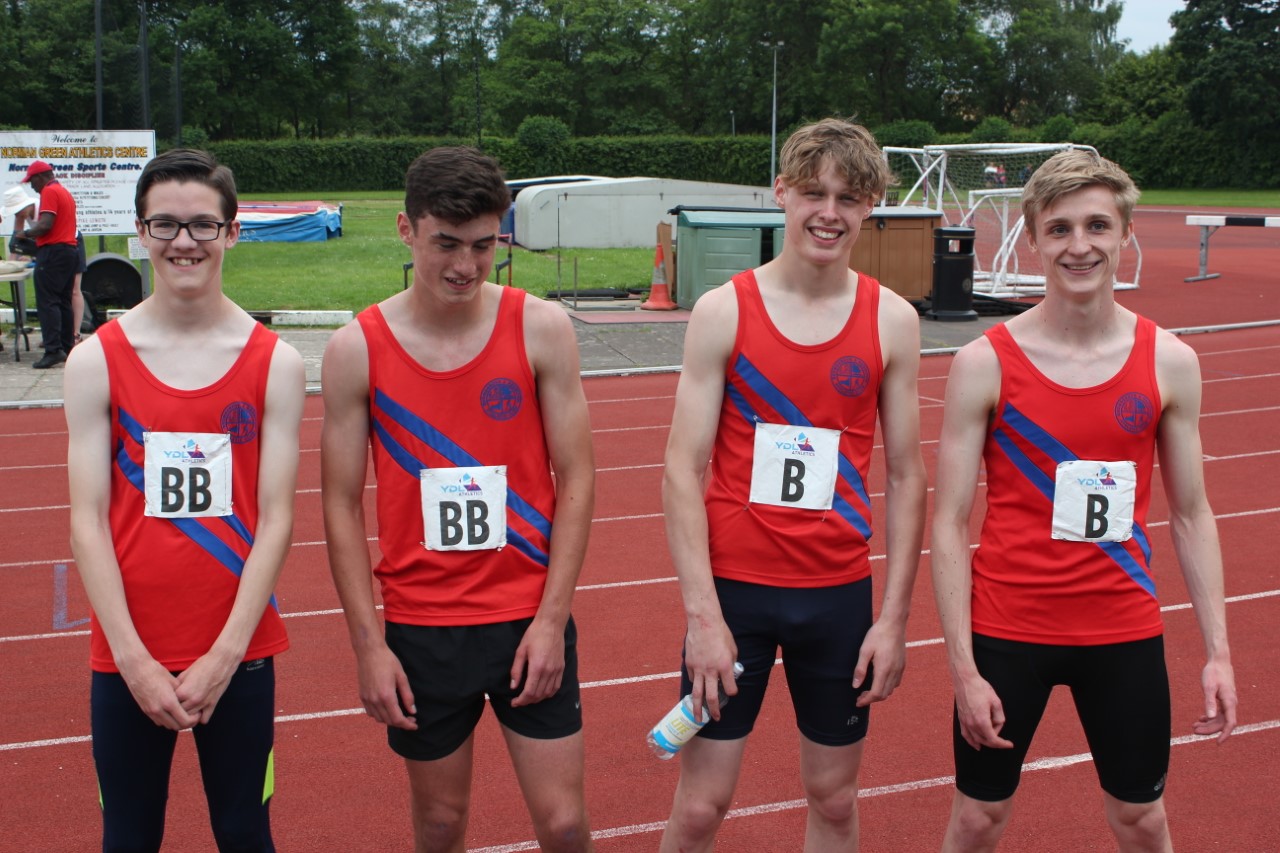 UK Youth Development U17/U20 League Division Midland North/East 1C
Solihull
28 May 17
The U17 boys 4 x 400m relay team smashed a 22 year B&R club record at the YDL meeting in Solihull on Sunday 28 May. Their time of 3.36.7 knocked almost 7 seconds off the old record!  This is also the 11th quickest time in the UK this year.
The boys raced in the U20 race as they were initially the only U17 team entered. They finished second overall, just behind Halesowen's U20 team.
George Clements led off the team (having had to pull out of the 200m with a tight hamstring so not fully fit) in 54.8, before handing over to sprint hurdles specialist Will Thorley (who had also run a PB in 800m an hour earlier) who put in a 55.8 leg.  Josh Pearson ran a 52.9 leg to give the baton to Stewart Greenhalgh to bring them home with a 53.2 final lap amidst much cheering from the crowd.  Josh and Stewart had already run an exciting 400m earlier where they had won A and B strings.
Full results (Power of 10) here
UK Youth Development U13/U15 League Division Midland North/East 1D
Worcester
20 May 17