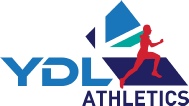 YDL Midlands SW 2 Round:1 RESULTS
kidderminster and stourport, Sat 18 April 2015
See below for the results from Saturday's event at Stourport.
B&R AC Managed an excellent 2nd place.
We were only 8pts behind winners Cardiff Archers but well ahead of Kidderminster and Stourport in 3rd. This is our best result in a YDL U17/U20 event so I hope we can maintain this for the rest of season. It was also pleasing to see our new athletes perform well and contribute to the team.
Can I thank the following people for there help with the officiating on the day:
Julie Wakelam, Rita Brownlea, Phil Anderson, Steve Mobley, Matt Hill, Karen Pearson, and Roger Beecham.
The next Match is 16th May at Tipton Sports Academy. I will be touch with details about that competition nearer the time. Many Thanks.
Phil Woodyatt
Team Positions
1 CDA – Cardiff Archers 320
2 B&R – Bromsgrove & Redditch 312
3 K&S – Kidderminster & Stourport 236
4 BOY – Border Olympians 225
5 D&S – Dudley & Stourbridge 204
6 TPN – Tipton Harriers 202
Mu20 100m A
1 Ben Tuka-Noka D&S 11.0
2 Joe Baker BOY 11.1
3 Ben Paris U17 CDA 11.2
4 Ryan Steadman TPN 11.4
5 Oliver Kemp B&R 11.7
Mu20 100m B
1 Jamal Chambers D&S 11.6
2 Aaron Nettleford TPN 11.7
3 Sam Owen BOY 12.0
Mu20 200m A
1 Ben Paris U17 CDA 22.4
2 Joe Baker BOY 22.5
3 Ben Tuka-Noka D&S 22.7
4 Aaron Nettleford TPN 23.6
5 Oliver Kemp B&R 24.0
6 Liam Knott K&S 24.8
Mu20 200m B
1 Mitchell Turner TPN 22.6
2 Jamal Chambers D&S 23.2
3 Andrew Pearson B&R 24.6
4 Ewan Woodbridge U17 CDA 25.7
Mu20 400m A
1 Mitchell Turner TPN 51.9
2 Kundai Matukwa D&S 52.9
3 Andrew Pearson B&R 53.2
4 Alex Surridge K&S 54.9
Mu20 400m B
1 Ryan Lowe D&S 53.5
2 John Sobczak U17 TPN 53.6
Mu20 800m A
1 Tom Neylon B&R 2.08.7
2 Tom Aston D&S 2.11.6
Mu20 800m B
1 Brandon Lawler B&R 2.20.1
Mu20 1500m A
1 Tom Neylon B&R 4.37.7
Mu20 1500m B
1 Lewis Anderson B&R 4.42.8
Mu20 3000m A
1 Brandon Lawler B&R 10.18.2
Mu20 3000m B
1 Lewis Anderson B&R 10.44.0
Mu20 110mH A
1 Leo Reed BOY 11.8
Mu20 110mH B
1 Sam Owen BOY 11.7
Mu20 Discus Throw A
1 Ewan Woodbridge U17 CDA 15.68
Mu20 Javelin Throw A
1 Oliver Kemp B&R 35.67
2 Alex Surridge K&S 31.94 9
Mu20 Javelin Throw B
1 Lewis Anderson B&R 23.19
2 Eddie Roberts U17 K&S 12.7
Mu20 Shot Putt A
1 Kieron Dawson U17 CDA 7.02
2 Thomas Palmer U17 K&S 5.07
Mu20 Long Jump A
1 Alex Surridge K&S
2 Ryan Lowe D&S 5.13
3 Ben Crumpton TPN 5.05
Mu20 Long Jump B
5.61 1 Tom Aston D&S 5.00
Mu20 Triple Jump A
1 Alex Surridge K&S 10.60
2 Ben Crumpton TPN 10.33
Mu20 High Jump A
1 Leo Reed BOY 1.82
2 Ben Crumpton TPN 1.50
Mu20 High Jump B
1 Sam Owen BOY 1.77
Mu20 Pole Vault A
1 Sam Taylor U17 CDA 2.15
Mu17 100m A
1 Andrew Johnson B&R 11.6
2 Callum Hewer CDA 12.1
3 Matt Yates BOY 12.2
4 Nathaniel Green D&S 12.4
5 Chris Lane K&S 12.8
Mu17 100m B
1 Justin Lee K&S 11.6
2 Ewan Woodbridge CDA 12.3
3 Isaac Hill B&R 12.4
4 Robin Mitchell BOY 12.6
Mu17 200m A
1 Kieran Dawson CDA 23.5
2 Andrew Johnson B&R 23.7
3 Justin Lee K&S 24.2
4 Matt Yates BOY 24.7
5 Nathaniel Green D&S 24.8
Mu17 200m B
1 Callum Hewer CDA 24.9
2 Liberty Madzungwe D&S 26.3
3 Chris Lane K&S 26.5
4 Aaron Pattinson B&R 26.7
Mu17 400m A
1 Kieron Dawson CDA 52.4
2 Eddie Roberts K&S 59.1
Mu17 400m B
1 Thomas Palmer K&S 63.2
2 Hani Radman CDA 64.7
Mu17 800m A
1 Conor Smith B&R 2.07.1
2 Thomas Palmer K&S 2.39.8
Mu17 800m B
1 Alex Johnson B&R 2.28.1
Mu17 1500m A
1 Conor Smith B&R 4.21.5
2 Sam Taylor CDA 5.19.6
Mu17 1500m B
1 Ben O'Connor B&R 4.28.8
Mu17 3000m A
1 Josh Wiseman B&R 10.42.6
Mu17 3000m B
1 Alex Johnson B&R 11.14.3
Mu17 100mH A
1 Mike Townsend B&R 15.9
Mu17 400mH A
1 Hani Radman CDA 75.4
Mu17 Discus Throw
1 Louca Ellinis B&R 22.54
2 Johan Hoogendoorn CDA 21.11
Mu17 Hammer Throw
1 Archie Freer B&R 32.50
2 Ed Ingram K&S 16.12
Mu17 Javelin Throw
1 Liam Sutcliffe BOY 40.54
2 Johan Hoogendoorn CDA 30.31
3 Louca Ellinis B&R 23.80
4 Ed Ingram K&S 4.46
Mu17 Shot Putt
1 Archie Freer B&R 10.42
2 Ben Paris CDA 9.08
3 Ed Ingram K&S 6.87
Mu17 Long Jump
1 Chris Lane K&S 5.42
2 Isaac Hill B&R 5.24
3 Callum Hewer CDA 4.88
Mu17 Triple Jump
1 Sam Taylor CDA 9.84
Mu17 High Jump
1 Matt Yates BOY 1.65
2 Liberty Madzungwe D&S 1.45
Mu17 Pole Vault
1 Johan Hoogendoorn CDA 2.75
Wu20 100m A
1 Emily Horne D&S 12.6
2 Abigail Bowers BOY 13.0
3 Jodi Beynon CDA 13.5
Wu20 100m B
1 Jemima Muir D&S 13.7
2 Jazz Tickner BOY 14.0
Wu20 200m A
1 Emily Horne D&S 26.0
2 Abigail Bowers BOY 26.8
3 Aimee Rice K&S 32.9
Wu20 400m A
1 Katie Dolan TPN 62.6
Wu20 800m A
1 Jodi Beynon CDA 2.26.8
2 Katie Dolan TPN 2.29.5
Wu20 1500m A
1 Aimee Rice K&S 5.26.7
Wu20 3000m A
1 Isher Mander TPN 11.29.0
2 Ruth Gameson B&R 12.24.3
Wu20 100mH A
1 Anna Olyede BOY 16.2
Wu20 Discus Throw A
1 Jennifer Sani U17 CDA 27.03
2 Zoe Norgrove TPN 22.21
Wu20 Discus Throw B
1 Danni Sedgley TPN 11.56
2 Eve Holcombe U17 CDA 11.12
Wu20 Hammer Throw A
1 Zoe Norgrove TPN 6.43
Wu20 Javelin Throw A
1 Jodi Beynon CDA 18.82
2 Zoe Norgrove D&S 12.31
3 Aimee Rice K&S 7.45
Wu20 Javelin Throw B
1 Amy Ahia U17 CDA 19.06
2 Katie Dolan TPN 11.29
Wu20 Shot Putt A
1 Jodi Beynon CDA 8.45
2 Katie Lambert U17 K&S 8.38
3 Zoe Norgrove TPN 6.72
Wu20 Long Jump A Wu20
1 Emily Horne D&S 5.11
2 Georgia Aslett U17 CDA 3.99
3 Jazz Tickner BOY 3.97
Long Jump B
1 Jennifer Ludkte CDA 3.89
Wu17 100m A
1 Lucy Edmondson BOY 13.2
2 Lauren Hemmings D&S 14.0
3 Victoria Bartlett B&R 14.3
4 Jessica Murdoch K&S 14.7
5 Jennifer Sani CDA 14.9
Wu17 100m B
1 Beth Loveday BOY 13.3
2 Holly Crump K&S 14.5
3 Annabel Mullinder D&S 14.8
4 Hannah Jones B&R 15.4
5 Georgia Aslett CDA 16.2
Wu17 200m A
1 Lucy Edmondson BOY 27.6
2 Lauren Hemmings D&S 28.6
3 Eve Holcombe CDA 28.9
4 Holly Crump K&S 29.5
5 Victoria Bartlett B&R 29.5
Wu17 200m B
1 Harriet Moseley B&R 29.5
2 Annabel Mullinder D&S 29.5
Wu17 300m A
1 Molly Andrews BOY 42.8
2 Jessica Bennett B&R 44.9
3 Jennifer Ludkte CDA 48.7
Wu17 300m B
1 Sophie Jones B&R 51.4
Wu17 800m A
1 Molly Andrews BOY 2.26.8
2 Rosa Lewis TPN 2.30.0
3 Megan Nicod B&R 2.30.6
4 Jennifer Ludkte CDA 2.40.5
5 Daisey Slater D&S 2.46.3
6 Hannah Johnson K&S 3.08.8
Wu17 800m B
1 Phoebe Smith BOY 2.36.2
2 Sophie Jones B&R 2.53.9
Wu17 1500m A
1 Rosa Lewis TPN 5.12.5
2 Harriet Thompson BOY 5.59.8
Wu17 1500m B
1 Megan Moore TPN 6.05.1
Wu17 80mH A
1 Beth Loveday BOY 13.3
2 Jessica Murdoch K&S 15.9
Wu17 300mH A
1 Hannah Johnson K&S 55.4
2 Eve Holcombe CDA 57.2
Wu17 Discus Throw
1 Jessica Screen CDA 24.28
2 Megan Moore TPN 12.66
Wu17 Hammer Throw
1 Katie Lambert K&S 58.33
2 Jessica Screen CDA 23.35
Wu17 Javelin Throw
1 Katie Lambert K&S 29.93
2 Jennifer Sani CDA 29.66
Wu17 Long Jump
1 Beth Loveday BOY 5.07
2 Heather Knight B&R 4.63
3 Amy Ahia CDA 4.48
Wu17 High Jump
1 Amy Ahia CDA 1.45
2 Megan Moore TPN 1.25
Wu17 Pole Vault
1 Erin West TPN 2.40
2 Georgia Aslett CDA 2.10
Wu17 4x100m Relay
1 B&R 57.5 1 Harriet Moseley 2 Victoria Bartlett
3 Hannah Jones 4 Jessica Bennett
Wu20 4x100m Relay
1 BOY 53.2 1 Anna Olyede 2 Jazz Tickner
3 Lucy Edmondson 4 Abigail Bowers
2 CDA DQ
Mu17 4x100m Relay
1 CDA 47.3 1 2
3 4
2 B&R 48.8 1 Isaac Hill 2 Aaron Pattinson
3 Archie Freer 4 Andrew Johnson
Mu20 4x100m Relay
1 D&S 45.9 1 Ryan Lowe 2 Jamal Chambers
3 Kundai Matukwa 4 Ben Tuka-Noka
2 TPN 46.3 1 Ryan Steadman 2 Aaron Nettleford
3 John Sobczak 4 Mitchell Turner
Wu20 4x400m Relay
1 TPN 4.45.4 1 Danni Sedgley 2 Rosa Lewis
3 Isher Mander 4 Katie Dolan
Mu20 4x400m Relay
1 D&S 3.43.5 1 Tom Aston 2 Ryan Lowe
3 Kundai Matukwa 4 Jamal Chambers
2 K&S 3.57.2 1 Justin Lee 2 Thomas Palmer
3 Liam Knott 4 Alex Surridge
After 54 of 76 events
Event Lge
1 Cardiff Archers 320 6
2 Bromsgrove & Redditch 312 5
3 Kidderminster & Stourport 236 4
4 Border Olympians 225 3
5 Dudley & Stourbridge 204 2
6 Tipton Harriers 202 1
Note(s)
BOY Includes + 25pts,
B&R Includes + 35pts,
CDA Includes + 20pts,
D&S Includes + 35pts,
K&S Includes + 35pts,
TPN Includes + 25pts,
YDLU Midlands SW 2 Round:1 NON SCORING RESULTS
kidderminster and stourport, Sat 18 April 2015
NS Mu20 100m race 1
1 John Sobczak 6 12.3
2 Liberty Madzungwe 4 13.1
3 Dan Smith 2 13.8