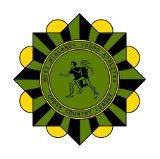 West Midland Young Athletes Cross Country League
Round 5 of the WMYACCL was at Perry Park, Birmingham on Sunday 15 February 2015
Race report by Cath Mijovic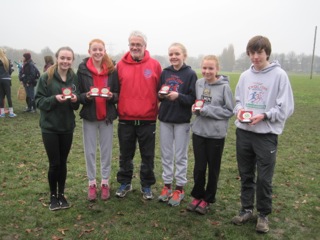 B&R young athletes competed at the final of five West Midland Young Athletes Cross Country League fixtures today and were rewarded with both individual and team medals.
Conor Smith finished an excellent third in the under 17 mens' race and secured a silver medal by finishing second overall in the series.
In the under 15 girls' race Ellen Bowen came 4th to complete a consistent series where she has never been out of the first 6 and this gave her third place overall. She led the under 15 girls team into third place overall and was supported by her team mates Alice Battey (11th), Amy Mijovic-Couldwell (26th), Megan Nicod (27th) and Charlotte Knight (64th). The scoring team was backed up by Alicia Tanner (72nd) and Martha Clifford (75th). Many of the team will be competing in this age group next year and are confident of improving on this third place position with the return of Ellie Moss from injury and Anna Nicod moving up into the age group.
Other fine performances were by Gareth Richardson in the under 15 Boys race (8th) and Anna Nicod in the under 13 girls (13th and 8th overall in the series).
Other finishers in the first 30 were in the under 11 boys where Josh Robbins finished 14th and Seb Purvis 21st, while Sophie Groom finished 21st and Natalie Hatfield 22nd in the under 11 girls' race. Tom Neylon finished 26th in the under 17 mens race and Ruth Gameson 20th in the under 17 womens' race.
The successful athletes aged under 13 and above are now looking forward to travelling to the famous Parliament Hill fields cross country course for the English National cross country championships on Saturday February 21st.
B&R AC finished 9th out of 20 clubs on the day – but 7th overall for the season which is best result for at least 10 years.
For full results from this fixture click here.
Click here for series team and individual results
Click here for individual event results and from other fixtures this season.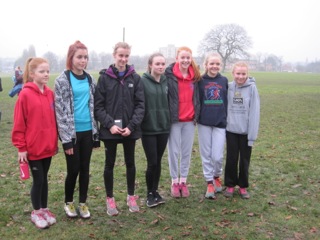 Feedback and submissions for the website to [email protected]