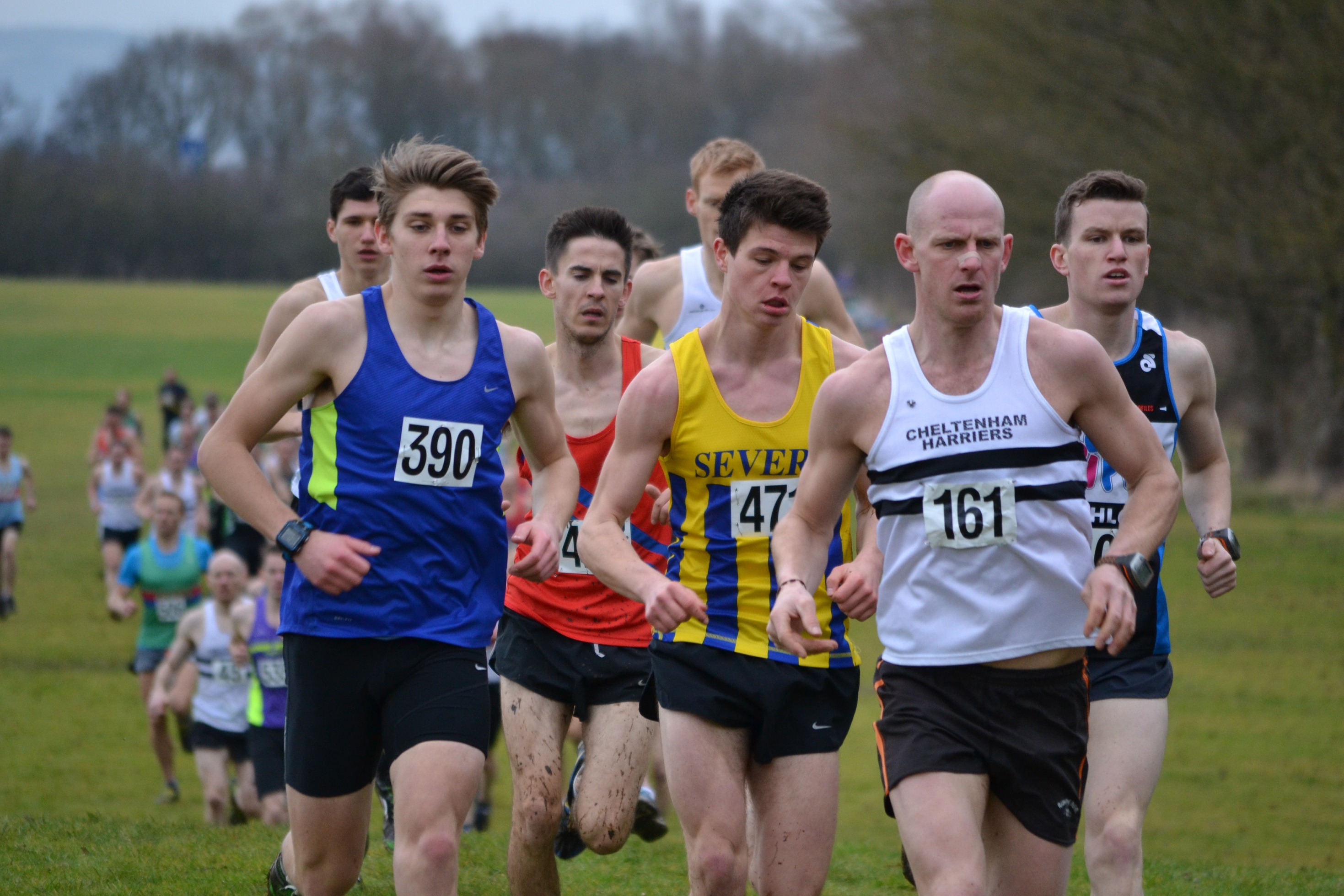 Gloucestershire Cross Country League Match No.4
Tewkesbury School 14th February 2015
Click here for full results (current version says Pitville at the top but they are for Tewkesbury)
With the cross country season coming to an end, Saturday saw Bromsgrove & Redditch senior ladies and men's teams travel Tewkesbury for the final Gloucester league cross country at Tewkesbury High school. With the league consisting of four fixtures, medals are given out to the best three athletes in each age group. This is achieved by competing in at least three of the four fixtures and your individual performances added together, lowest being the best score.
The course was made up of school playing fields and farmers fields where the athletes were treated thick sticky mud. This being a real test of strength and endurance.
The Senior women's team were off first taking on a 7.4km course. Strong running from the ever present Charlotte Ball (43th, 37:53) brought the team home. This earned her a gold medal in her age category overall (LV55). Jane Anderson also fought hard and was next home for the ladies (50th, 40:18). Holly-Jane Smith completed the scoring team with a season highest position (77th, 43:19).
Absent from this fixture, Katie Anderson had done enough in the previous three fixtures to secure a silver medal in the age catergory (SL).
With the senior ladies performing well the senior mens were next up, taking on a 10.3k course. The senior men's team were lead home by Joe Smith (3rd, 36:32) also taking bronze in his age category (SM). In the middle of some serious marathon training Simon Lanckham found good form for his best position (17th, 39:50) of the season and was second back for the club. Followed by his father, Kevin Lanckham (40th, 42:22) which was also good enough for a bronze overall in his age category (MV45). Andrew Freeman (43rd, 42:44), Dean Hartshorne (55th, 43:55) and Stephen Brooks (63rd, 44:22) completed the scoring six.
The rest of the B&R men were an Keyte (69th, 44:46); Jamie Dancyger (89th, 46:46); Phil Richardson (114th, 50:02); Phil Anderson (138th, 52:50); Len Quartley (155th, 56:50). Phil Richardson received a bronze medal in his age category (SV55) and Len Quartley got silver in his age catergory (MV70). Absent from this fixture Lewis Anderson also picked up bronze in his age category (MU20)
B&R places:
Men's race 10.3km
3 – Joe Smith 36:32
17 – Simon Lanckham 39:50
40 – Kevin Lanckham 42:22
43 – Andrew Freeman 42:44
55 – Dean Hartshorne 43:55
63 – Steve Brooks 44:22
69 – Ian Keyte 44:46
89 – Jamie Dancyger 46:46
114 – Phil Richardson 50:02
138 – Phil Anderson 52:50
155 – Len Quartly 56:50
Men's Open team 4th on the day, Masters team 3rd. Series results tbc.
Women's race 7.4km
43 – Charlotte Ball 37:53
55 – Jane Anderson 40:18
77 – Holly-Jane Smith 43:19
Women's Open team 17th on the day. Series results tbc.
Click here for photos by David Ball