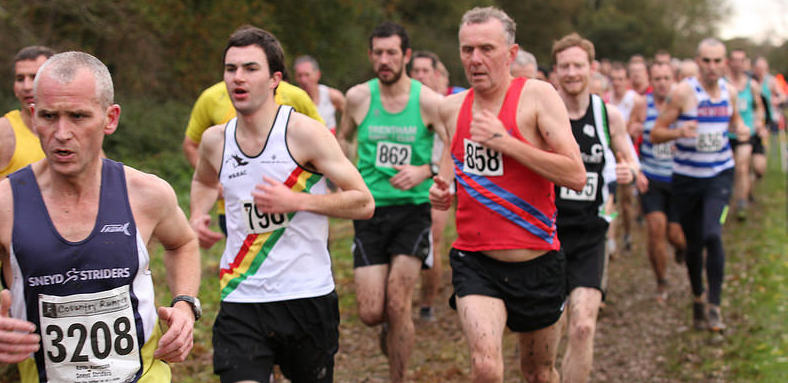 Birmingham League Cross Country Race 1 – Newbold Comyn, Leamington Spa 8/11/14
Division Two 'A' Team Results:
1 Warwick University
2 Wolverhampton & Bilston
3 Bromsgrove & Redditch
18 'A' Teams in total
This was a tremendous start to the season. A strong turnout and great individual performances put B&R in a promotion place. Let's keep up the momentum!
'A' Team Scoring six:
Joe Smith (5th); James Bowler (19th); Mark Appleton (29th); Rich Lomas (32nd); Simon Lanckham (43rd); Darren Hale (61st).
'B' Team Scorers:
Dave Gale (84th); Kevin Lanckham (94th); Malcolm Duff (106th); Andy Freeman (113rd); Mark Graham (114th); Dean Hartshorne (133rd).
Division Two 'B' Team Results:
1 Warwick University
2 Wolverhampton & Bilston
3 Leamington C&AC
4 Bromsgrove & Redditch
13 'B' Teams in total
19 B&R men ran.
5 Joe Smith
19 James Bowler
29 Mark Appleton
32 Rich Lomas
43 Simon Lanckham
61 Darren Hale
84 Dave Gale
94 Kevin Lanckham
106 Malcolm Duff
113 Andy Freeman
114 Mark Graham
133 Dean Hartshorne
137 Steve Brooks
178 Paul Atkins
196 Ian Keyte
200 Steve Beddoe
203 Phil Richardson
220 Ian Nutter
228 Phil Anderson
267 Finishers