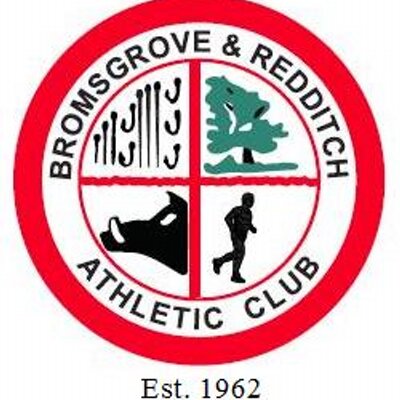 Bromsgrove and Redditch Athletic Club Masters athletes competed in their age group championships and brought home medals at the recent midland master track and field championship event at the Pingles stadium in Nuneaton.
On the track:
David Mould came away with a gold in the 100m with a seasons best run of 11.62 seconds and then backed that up with a gold in the 400m with a time of 50.99 seconds.
Peter Mould came away with gold in the 100m with a 13.68 second sprint. Peter then went on to claim a second silver medal in the 200m with a run of 28.52 seconds.
Russell Hingley gained a silver medal in the 100m in a time of 12.35 seconds
Deborah Ricci ran a 16.39 seconds coming 8th in the 100m.
Calvin Scoltock ran a seasons best time of 2:19.28 in the 800m claiming the gold for his effort. Calvin then ran another gold medal effort in the 1500m with another seasons best time of 4:58.33.
Faye Stanyard ran home for gold in the 1500m in a time of 5:03.20.
Liz Vaughan took the Silver medal in the 1500m in a time of 5:30.15 and a seasons best.
Caroline Warrington came home with gold in the 1500m with a time of 5:26.54.
In the field:
Deborah Ricci took to the long jump after her 100m with a leap of 2.92m into a strong headwind gaining her 4th place in a strong field of athletes.
Julie Wakelam gained gold in the long jump with a jump of 3.40m. In the triple jump gained a second gold with a leap of 6.91m. Julie got silver in the Hammer throw with 30.30m and a silver in the javelin with 19.68m.
Sam cater started the day with gold in the hammer throw and a seasons best of 33.56m. Then gained silver in the shotput with 10.13m. A second gold of the day in the javelin with another seasons best throw of 37.67m and then in the discus with a throw of 29.02m gaining his third gold medal of the day.
Vito Ricci got silver in the hammer throw with a personal best throw of 31.82m. In the shotput Vito gained a silver medal with 9.23m then In The discus bagged another silver medal with his throw of 26.38m.
B&R AC medal tally
Gold 12
Silver 9
A great day of athletics for our athletes. With Julie, Vito and Sam competing on the Sunday as well in the throwing events and jumps at the Midlands senior league in Wolverhampton, gaining good points for the team.