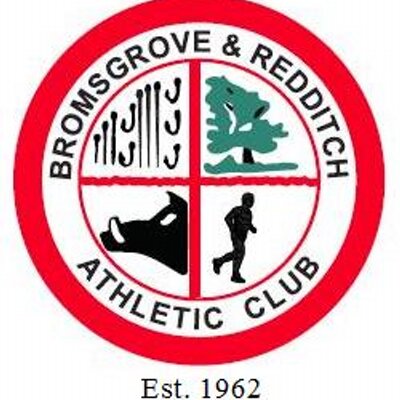 We expect all B&R Young Athletes to take part in:-
Bromsgrove and Redditch Athletic Club Selection Meeting – Thursday 11th of April 2019
At the Abbey Stadium , Redditch
Includes Senior / U17 Mile
Medals Sponsored by Whistle Group Services will be awarded to winners in all events.
Entry Fee £1 for up to 3 events
The events start at 6.30pm, but we will be allocating numbers from 6.00pm
Make sure you leave time to warm up before your first event.
You will be given a time/distance/height for all the events that you enter – these will be as accurate as possible, but they will not be official.
Club vests (needed for all league meets and other club competitions) will be on sale at this event for £17
Timetable:
| | | | |
| --- | --- | --- | --- |
| 6.30 | 75m | U11 | Girls |
| 6.35 | 75m | U11 | Boys |
| 6.40 | 75m | U13 | Girls |
| 6.45 | 800m | U13 | Girls |
| 6.50 | 800m | U13 | Boys |
| 6.55 | 800m | U15/U17 | Girls |
| 7.00 | 800m | U15/U17 | Boys |
| 7.05 | 100m | U13 | Boys |
| 7.10 | 100m | U15/U17 | Girls |
| 7.15 | 100m | U15/U17 | Boys |
| 7.20 | Mile | U17+ | M+F |
| 7.30 | 600m | U11 | Girls |
| 7.35 | 600m | U11 | Boys |
| 7.50 | 150m | U13 | Girls |
| 7.55 | 200m | U13 | Boys |
| 8.00 | 200m | U15/U17 | Girls |
| 8.05 | 200m | U15/U17 | Boys |
| 8.15 | 1200m | U13 | Girls |
| 8.25 | 1500m | U13 | Boys |
| 8.35 | 1500m | U15/U17 | Girls |
| 8.40 | 1500m | U15/U17 | Boys |
| | | | |
| --- | --- | --- | --- |
| 6.30 | Javelin | U13, U15 & U17 | Boys and girls |
| 6.30 | High Jump | U13, U15 & U17 | Boys and girls |
| 6.30 | Long Jump | U11 | Boys and girls |
| 7.20 | Shot Putt | U13, U15 & U17 | Boys and girls |
| 7.10 | Long Jump | U13 | Boys and girls |
| 7.45 | Long Jump | U15 & U17 | Boys and girls |