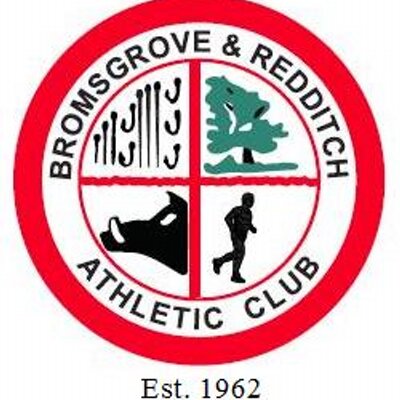 The Midland Veterans Track and Field League Cup Final took place on Saturday September 1 2018 and marked the end of a promising season for B&R ladies.
As the team had secured a place in the A Cup Final there was some tough competition, but once again the whole team pulled together to fill as many of the events as possible. This led to B&R ladies placing a very creditable third out of the lady's teams in the A Cup Final, a fantastic end to what has been an increasingly successful season.
Julie Wakelam filled an impressive seven events over the day and amongst them gained first place in the W50 Javelin with a SB throw of 21.88m. She also set a new W55 club record for the Triple Jump with a jump of 7.85m
Polly Gerner started the day with a first place finish in the W60 100m, giving a SB performance. She followed this with second place in the W60 long jump and then second place in the W60 Triple Jump, setting a new club record and PB with a jump of 6.60m
Sharon Samuel again showed her strong form, gaining first place in the W50 100m and 200m.
Debbie Ricci ran tough races to place third in the W40 100m and W35 200m, in between officiating as part of the field team.
Jane Anderson, although recovering from injury, managed to run the W50 800m gaining valuable points for the team.
Lucy Bristow raced hard, right to the line to gain fourth place in the W40 800m.
Lucy then joined Debbie, Polly and Sharon for the 4x100m relay and the team once again gave a superb performance, setting a W40 club record of 60.62 seconds. Excellent work ladies!
Rita Brownlie kindly took part in the W60 Hammer and then placed second in the W70 shot before joining the track judges to officiate for the rest of the match.
Caroline Warrington gave a nail-biting performance in the W40 3000m, leading for most of the race and placing second by less than a second, setting a new PB in the process. She then managed to regain enough energy to place third in the W35 1500m, her first race at this distance.
Ali Pickup ran steadily to place third in the W50 1500m and gained useful points in the W40 race walk and W35 400m.
The whole team are to be congratulated on the season's performance and with a few members moving to new age categories next year, are well placed to build on this next season. Well done ladies !
B&R Ladies Team Manager.