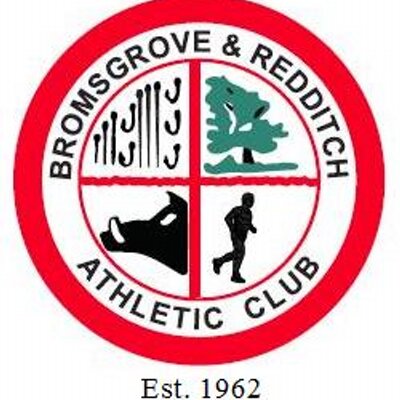 Bromsgrove and Redditch Athletic Club Selection Meeting
Thursday the 12th of April 2018
At the Abbey Stadium in Redditch.
Club medals will be awarded to winners in all events.
The events start at 6.30pm, but we will be allocating numbers from 6.00 pm
Make sure you leave time to warm up before your first event.
There is no entry fee, but you need to show your red membership book when you register. You can enter up to 3 events.
You will be given a time/distance/height for all the events that you enter, these will be as accurate as possible, but they will not be official.
Entry form – it will save some time on the night if you can print this and bring it with you
| | | | |
| --- | --- | --- | --- |
| 6.30 | 75m | U11 | Girls |
| 6.35 | 75m | U11 | Boys |
| 6.40 | 75m | U13 | Girls |
| 6.45 | 800m | U13 | Girls |
| 6.50 | 800m | U13 | Boys |
| 6.55 | 800m | U15/U17 | Girls |
| 7.00 | 800m | U15/U17 | Boys |
| 7.05 | 100m | U13 | Boys |
| 7.10 | 100m | U15/U17 | Girls |
| 7.15 | 100m | U15/U17 | Boys |
| 7.20 | Mile | U17 and upwards including seniors/vets | M+F |
| 7.30 | 600m | U11 | Girls |
| 7.35 | 600m | U11 | Boys |
| 7.50 | 150m | U13 | Girls |
| 7.55 | 200m | U13 | Boys |
| 8.00 | 200m | U15/U17 | Girls |
| 8.05 | 200m | U15/U17 | Boys |
| 8.15 | 1200m | U13 | Girls |
| 8.25 | 1500m | U13 | Boys |
| 8.35 | 1500m | U15/U17 | Girls |
| 8.40 | 1500m | U15/U17 | Boys |
| | | | |
| --- | --- | --- | --- |
| 6.30 | Javelin | U13, U15 & U17 | Boys and girls |
| 6.30 | High Jump | U13, U15 & U17 | Boys and girls |
| 6.30 | Long Jump | U11 | Boys and girls |
| 7.20 | Shot Putt | U13, U15 & U17 | Boys and girls |
| 7.10 | Long Jump | U13 | Boys and girls |
| 7.45 | Long Jump | U15 & U17 | Boys and girls |
Club vests (needed for all league meets and other club competitions) will be on sale at this event for £16