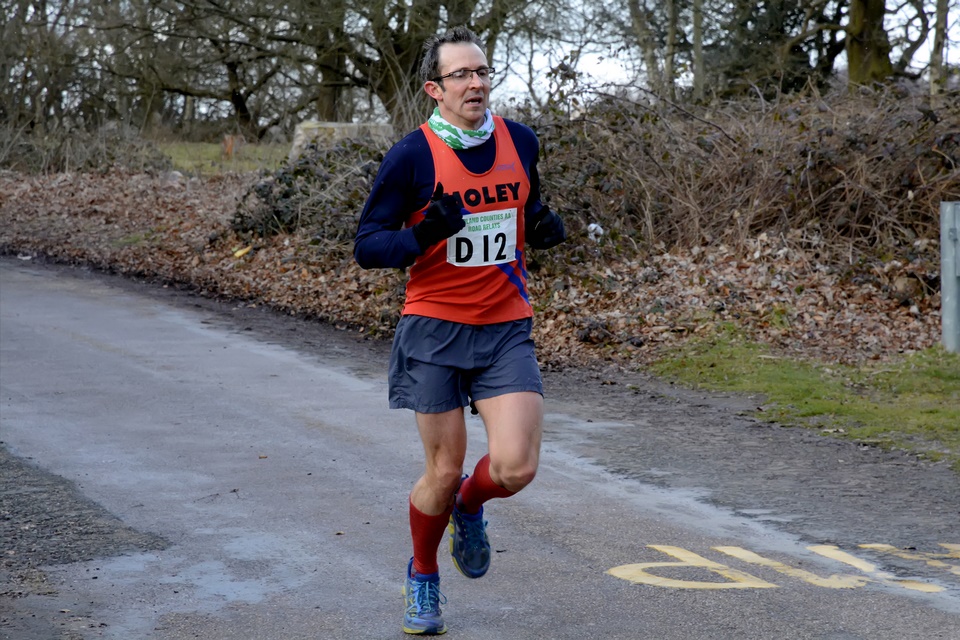 Midland 12 Stage Road Relays
Sutton Park
Saturday 17 March 2018
Race report by Men's Team Manager James Hood
Thanks to everyone who raced and supported on Saturday – fairly brutal weather conditions for mid-March! We have safely qualified for the National Road Relays on Saturday 14th April, so a big well done to the guys who turned out.
Four solid long leg runs set us up nicely and performance of the day goes to Tim Spencer who is going from strength to strength, clocking an impressive 29.37 on the first leg and coming home for B&R in 16th spot.
We were then able to maintain our good form shown in the long legs and as one final blizzard hit the guys at the beginning of the mass start, Anthony Warner ran well to bring the team home in 21st place overall (17th A Team).
At the front Bristol and West came away with the gold, Birchfield 2nd and Cheltenham Harriers were 3rd.
Please see B&R performances below and full men's results here
17th A Team (21st team overall) Bromsgrove & Redditch 4:41:36
Tim Spencer (16) 29:37
Peter Ball (22) 31:43
Ashley Ross (20) 30:44
Robert Mole (21) 32:04
Andrew Freeman (22) 18:48
Mark Appleton (22) 17:45
Matthew Henney (24) 21:08
James Hood (21) 18:20
Calvin Scoltock (21) 19:20
Ian Keyte (21) 20:19
Jamie Dancyger (21) 21:11
Anthony Warner (21) 20:37
In the Women's 6 Stage race, four B&R athletes ran the course as an incomplete team:
Sally Hogan (6) 34:12 (long)
Lucy Bristow (14) 23:55 (short)
Tamara Freeman (11) 35:43 (long)
Alison Pickup (14) 25:17 (short)