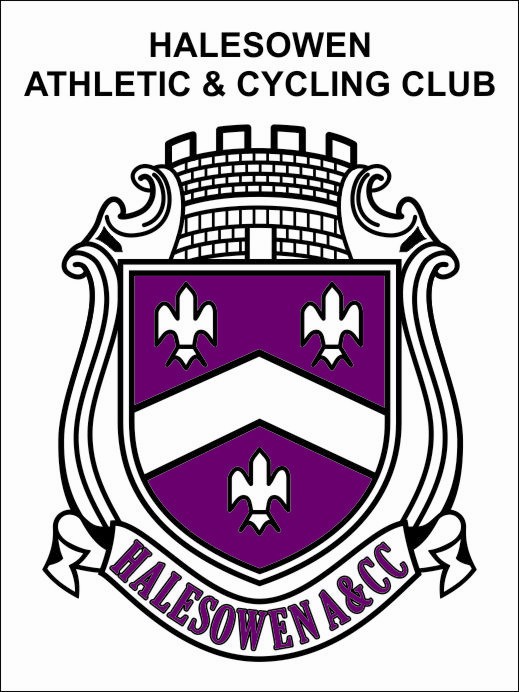 Worcestershire Midweek Series 2017 – Race 1
Hagley 10k
Wednesday 17 May 2017
Click here for photos by David Ball
| RESULTS OF HAGLEY 10KM MULTI TERRAIN – 17 MAY 2017 | | | | | | | | | | | | | | | | | | |
| --- | --- | --- | --- | --- | --- | --- | --- | --- | --- | --- | --- | --- | --- | --- | --- | --- | --- | --- |
| | | | | | | | | | | | | | | | | | | |
| POSITION | RACE NO. | NAME | CLUB | CATEGORY | TIME | CATEGORY POSITION | | | | | | | | | | | | |
| | | | | | | MO | M40 | M45 | M50 | M60 | M70 | M80 | F0 | F35 | F40 | F45 | F50 | F60 |
| 1 | 135 | Simon Lanckham | BRAT Club | MO | 35.33 | 1 | | | | | | | | | | | | |
| 2 | 128 | Karl Welborn | Tipton Harriers | MO | 36.18 | 2 | | | | | | | | | | | | |
| 3 | 11 | Tom Tindle Solomon | Unattached | MO | 36.19 | 3 | | | | | | | | | | | | |
| 4 | 151 | Oscar Barbour | Stratford Upon Avon AC | MO | 36.36 | 4 | | | | | | | | | | | | |
| 5 | 113 | Henry Brocklehurst | Bournville Harriers | MO | 36.52 | 5 | | | | | | | | | | | | |
| 6 | 134 | Peter Dear | Halesowen | MO | 37.05 | 6 | | | | | | | | | | | | |
| 7 | 49 | David Turvey | Halesowen | MO | 37.08 | 7 | | | | | | | | | | | | |
| 8 | 8 | Trevor Osborne | Stourbridge RC | MO | 37.19 | 8 | | | | | | | | | | | | |
| 9 | 66 | Nigel Edginton | Unattached | M40 | 38.04 | | 1 | | | | | | | | | | | |
| 10 | 64 | Malcolm Duff | Bromsgrove & Redditch | MO | 38.13 | 9 | | | | | | | | | | | | |
| 11 | 47 | Matthew Pollard | Bournville Harriers | MO | 38.26 | 10 | | | | | | | | | | | | |
| 12 | 130 | Ashley Ross | Bromsgrove & Redditch | MO | 38.31 | 11 | | | | | | | | | | | | |
| 13 | 188 | Roger Mallard | Halesowen | MO | 38.36 | 12 | | | | | | | | | | | | |
| 14 | 67 | Robert Mole | Bromsgrove & Redditch | M45 | 38.40 | | | 1 | | | | | | | | | | |
| 15 | 139 | Richard Smith | Worcester AC | MO | 38.57 | 13 | | | | | | | | | | | | |
| 16 | 106 | Alex Stephenson | Cobra | MO | 39.06 | 14 | | | | | | | | | | | | |
| 17 | 121 | Ben Beaumont | BRAT Club | MO | 39.10 | 15 | | | | | | | | | | | | |
| 18 | 53 | Joe Donkin | Halesowen | MO | 39.21 | 16 | | | | | | | | | | | | |
| 19 | 5 | Mark Tanner | Bromsgrove & Redditch | MO | 39.29 | 17 | | | | | | | | | | | | |
| 20 | 35 | Matt Biggs | Birchfield Harriers | MO | 39.32 | 18 | | | | | | | | | | | | |
| 21 | 65 | Lee Hawkes | Unattached | M45 | 39.48 | | | 2 | | | | | | | | | | |
| 22 | 146 | Andrew Freeman | Bromsgrove & Redditch | M40 | 39.50 | | 2 | | | | | | | | | | | |
| 23 | 126 | Stuart Pearson | Bournville Harriers | M45 | 39.56 | | | 3 | | | | | | | | | | |
| 24 | 171 | Kevin Monk | Halesowen | M50 | 40.08 | | | | 1 | | | | | | | | | |
| 25 | 25 | Pete Walters | Stourbridge RC | M40 | 40.19 | | 3 | | | | | | | | | | | |
| 26 | 165 | Andrew Scarle | Barnt Green Chuggers | M45 | 40.38 | | | 4 | | | | | | | | | | |
| 27 | 44 | Paul Webster | Sparkhill Harriers | M40 | 40.51 | | 4 | | | | | | | | | | | |
| 28 | 59 | David Lewis | Halesowen | M45 | 41.14 | | | 5 | | | | | | | | | | |
| 29 | 201 | Chris Anthony | BRAT Club | MO | 41.30 | 19 | | | | | | | | | | | | |
| 30 | 145 | Roy Wadey | Unattached | M50 | 41.33 | | | | 2 | | | | | | | | | |
| 31 | 125 | Phil Edwards | Unattached | M45 | 41.48 | | | 6 | | | | | | | | | | |
| 32 | 137 | Darryll Thomas | Bromsgrove & Redditch | M40 | 42.00 | | 5 | | | | | | | | | | | |
| 33 | 177 | Daisy Wilson | BRAT Club | FO | 42.12 | | | | | | | | | 1 | | | | |
| 34 | 147 | Tamara Freeman | Bromsgrove & Redditch | FO | 42.12 | | | | | | | | | 2 | | | | |
| 35 | 52 | Anthony Warner | Bromsgrove & Redditch | MO | 42.16 | 20 | | | | | | | | | | | | |
| 36 | 154 | Guy Walton | Cobra | MO | 42.22 | 21 | | | | | | | | | | | | |
| 37 | 178 | Chris Woods | BRAT Club | M40 | 42.28 | | 6 | | | | | | | | | | | |
| 38 | 176 | Phil Weber | Amazing Feet RC | M40 | 42.34 | | 7 | | | | | | | | | | | |
| 39 | 42 | Matt Allen | Halesowen | M40 | 42.38 | | 8 | | | | | | | | | | | |
| 40 | 102 | James Evans | Bournville Harriers | MO | 42.54 | 22 | | | | | | | | | | | | |
| 41 | 55 | Nick Hazelwood | Halesowen | MO | 43.01 | 23 | | | | | | | | | | | | |
| 42 | 62 | David Hall | Barnt Green Chuggers | M50 | 43.10 | | | | 3 | | | | | | | | | |
| 43 | 179 | Richard Newby | Barnt Green Chuggers | M45 | 43.19 | | | 7 | | | | | | | | | | |
| 44 | 192 | Joshua Wiseman | Bromsgrove & Redditch | MO | 43.33 | 24 | | | | | | | | | | | | |
| 45 | 29 | Aimee Palace | Cobra | FO | 43.35 | | | | | | | | | 3 | | | | |
| 46 | 103 | James Douglas | Unattached | M40 | 43.47 | | 9 | | | | | | | | | | | |
| 47 | 105 | Dave Powner | Bournville Harriers | M40 | 43.57 | | 10 | | | | | | | | | | | |
| 48 | 199 | Alex Ross | Unattached | MO | 44.01 | 25 | | | | | | | | | | | | |
| 49 | 20 | James Parker | Halesowen | M45 | 44.14 | | | 8 | | | | | | | | | | |
| 50 | 2 | Chris Callow | Kings Heath Running Club | M45 | 44.15 | | | 9 | | | | | | | | | | |
| 51 | 148 | Milagros Enriquez | BRAT Club | F35 | 44.15 | | | | | | | | | 1 | | | | |
| 52 | 183 | Phil Richardson | Bromsgrove & Redditch | M60 | 44.22 | | | | | 1 | | | | | | | | |
| 53 | 33 | Helen Tromans | Dudley Kindswinford | F45 | 44.33 | | | | | | | | | | | 1 | | |
| 54 | 63 | Graham Birch | Kenilworth Runners | M50 | 44.41 | | | | 4 | | | | | | | | | |
| 55 | 141 | Martin Ludford | BRAT Club | M50 | 44.45 | | | | 5 | | | | | | | | | |
| 56 | 56 | Linda Howell | Bournville Harriers | F35 | 44.48 | | | | | | | | | 2 | | | | |
| 57 | 144 | Steven Burch | Stourbridge RC | MO | 45.06 | 26 | | | | | | | | | | | | |
| 58 | 200 | Rod Taylor | Droitwich AC | M50 | 45.21 | | | | 6 | | | | | | | | | |
| 59 | 181 | Chris Ashcroft | Stourbridge RC | MO | 45.28 | 27 | | | | | | | | | | | | |
| 60 | 14 | Mark Taylor | Unattached | M50 | 45.38 | | | | 7 | | | | | | | | | |
| 61 | 202 | Danielle Anthony | BRAT Club | FO | 45.39 | | | | | | | | | 4 | | | | |
| 62 | 152 | Sheila Lammas | Stratford Upon Avon AC | F45 | 45.54 | | | | | | | | | | | 2 | | |
| 63 | 101 | Andrew Carruthers | Halesowen | M50 | 45.57 | | | | 8 | | | | | | | | | |
| 64 | 190 | Huw Wiseman | Bromsgrove & Redditch | M45 | 45.58 | | | 10 | | | | | | | | | | |
| 65 | 60 | Richard Guest | Halesowen | M50 | 46.07 | | | | 9 | | | | | | | | | |
| 66 | 193 | Samantha Morton | Halesowen | F45 | 46.17 | | | | | | | | | | | 3 | | |
| 67 | 143 | Alistair McIntosh | ??? | M40 | 46.42 | | 11 | | | | | | | | | | | |
| 68 | 124 | Cass Chisholm | BRAT Club | F35 | 46.49 | | | | | | | | | 3 | | | | |
| 69 | 157 | Byron Parish | Barnt Green Chuggers | M45 | 47.00 | | | 11 | | | | | | | | | | |
| 70 | 10 | Lisa Tindle Solomon | BRAT Club | F35 | 47.00 | | | | | | | | | 4 | | | | |
| 71 | 161 | Jim Clarke | Bournville Harriers | M45 | 47.04 | | | 12 | | | | | | | | | | |
| 72 | 149 | Aitor Urrutia | Unattached | MO | 47.05 | 28 | | | | | | | | | | | | |
| 73 | 127 | Marc Lloyd | Unattached | MO | 47.08 | 29 | | | | | | | | | | | | |
| 74 | 40 | Adam Crompton | Stourbridge RC | MO | 47.18 | 30 | | | | | | | | | | | | |
| 75 | 170 | Andrew Hewston | Kingfisher Harriers | M40 | 47.20 | | 12 | | | | | | | | | | | |
| 76 | 46 | Monica Baptista | Bournville Harriers | F35 | 47.28 | | | | | | | | | 5 | | | | |
| 77 | 18 | Isher Mander | W&B AC | FO | 47.42 | | | | | | | | | 5 | | | | |
| 78 | 41 | Richard Shearing | Bournville Harriers | MO | 47.48 | 31 | | | | | | | | | | | | |
| 79 | 172 | Claire Jackson | BRAT Club | F40 | 47.58 | | | | | | | | | | 1 | | | |
| 80 | 104 | Mark Warren | Cobra | M45 | 48.05 | | | 13 | | | | | | | | | | |
| 81 | 37 | Melanie Hepke | Halesowen | F45 | 48.11 | | | | | | | | | | | 4 | | |
| 82 | 136 | Alan Stanley | Unattached | M50 | 48.17 | | | | 10 | | | | | | | | | |
| 83 | 26 | Suki Lotay | Kings Heath Running Club | MO | 48.26 | 32 | | | | | | | | | | | | |
| 84 | 24 | Matthew Brockington | Unattached | M50 | 48.31 | | | | 11 | | | | | | | | | |
| 85 | 48 | Kevin Burke | Stourbridge RC | M60 | 48.32 | | | | | 2 | | | | | | | | |
| 86 | 116 | Ian Walwyn | Malvern Joggers | M60 | 48.54 | | | | | 3 | | | | | | | | |
| 87 | 39 | Karen Riley | TRIKS | F40 | 49.11 | | | | | | | | | | 2 | | | |
| 88 | 45 | Sarah Rock | Bournville Harriers | F35 | 49.14 | | | | | | | | | 6 | | | | |
| 89 | 169 | Charlotte Geggie | Unattached | FO | 49.21 | | | | | | | | | 6 | | | | |
| 90 | 27 | Estelle Bradley | Unattached | FO | 49.26 | | | | | | | | | 7 | | | | |
| 91 | 28 | Ben Hetherington | Unattached | MO | 49.26 | 33 | | | | | | | | | | | | |
| 92 | 31 | Lucy Tugwell | Spa Striders | F35 | 49.42 | | | | | | | | | 7 | | | | |
| 93 | 69 | Steven Horton | Halesowen | M40 | 49.45 | | 13 | | | | | | | | | | | |
| 94 | 197 | Ian Whyatt | Stourbridge RC | M40 | 50.01 | | 14 | | | | | | | | | | | |
| 95 | 187 | Bob Hopkins | Stourbridge RC | M50 | 50.02 | | | | 12 | | | | | | | | | |
| 96 | 133 | Steven Donkin | Unattached | M50 | 50.03 | | | | 13 | | | | | | | | | |
| 97 | 159 | Daniel Reed | Unattached | MO | 50.05 | 34 | | | | | | | | | | | | |
| 98 | 162 | Oliver Crouch | Unattached | M40 | 50.28 | | 15 | | | | | | | | | | | |
| 99 | 140 | Paul Roberts | Kidderminster and Stourport AC | M45 | 50.37 | | | 14 | | | | | | | | | | |
| 100 | 17 | David Hibbitt | Worcester AC | M60 | 50.44 | | | | | 4 | | | | | | | | |
| 101 | 50 | Joan Clarke | Stourbridge RC | F60 | 50.54 | | | | | | | | | | | | | 1 |
| 102 | 30 | Paul Samuels | Bournville Harriers | M50 | 50.58 | | | | 14 | | | | | | | | | |
| 103 | 138 | Steven Millington | Halesowen | M50 | 51.08 | | | | 15 | | | | | | | | | |
| 104 | 71 | John Coyne | Stourbridge RC | M50 | 51.27 | | | | 16 | | | | | | | | | |
| 105 | 160 | Heather Steele | Unattached | FO | 51.47 | | | | | | | | | 8 | | | | |
| 106 | 22 | Mark Berbezier | Kingfisher Harriers | M40 | 51.48 | | 16 | | | | | | | | | | | |
| 107 | 123 | Louise Beasley | BRAT Club | F35 | 52.01 | | | | | | | | | 8 | | | | |
| 108 | 36 | Selina Topham | Kidderminster and Stourport AC | FO | 52.09 | | | | | | | | | 9 | | | | |
| 109 | 120 | Claire Shacklock | Black Pear Joggers | FO | 52.5 | | | | | | | | | 10 | | | | |
| 110 | 13 | Julie Caseley | Malvern Joggers | F50 | 53.01 | | | | | | | | | | | | 1 | |
| 111 | 174 | Paul Bradley | Stourbridge RC | M50 | 53.02 | | | | 17 | | | | | | | | | |
| 112 | 72 | Alice Self | Unattached | FO | 53.03 | | | | | | | | | 11 | | | | |
| 113 | 173 | Caroline Lambert | Halesowen | F45 | 53.05 | | | | | | | | | | | 5 | | |
| 114 | 32 | Emma Fordham | Barnt Green Chuggers | F40 | 53.14 | | | | | | | | | | 3 | | | |
| 115 | 198 | Richard Harper | Kingfisher Harriers | MO | 53.29 | 35 | | | | | | | | | | | | |
| 116 | 115 | Alison Priest | Malvern Joggers | F50 | 53.29 | | | | | | | | | | | | 2 | |
| 117 | 180 | Jon Taylor | Stourbridge RC | MO | 53.45 | 36 | | | | | | | | | | | | |
| 118 | 129 | Barry Cuff | Unattached | M45 | 53.52 | | | 15 | | | | | | | | | | |
| 119 | 194 | Victoria Moffett | Unattached | FO | 53.55 | | | | | | | | | 12 | | | | |
| 120 | 57 | Steve Doswell | Bournville Harriers | M50 | 54.12 | | | | 18 | | | | | | | | | |
| 121 | 163 | Alison Bedford Russell | Barnt Green Chuggers | F50 | 54.14 | | | | | | | | | | | | 3 | |
| 122 | 43 | Philip Elwell | Stourbridge RC | M60 | 54.34 | | | | | 5 | | | | | | | | |
| 123 | 164 | Simon Murch | Unattached | M60 | 54.36 | | | | | 6 | | | | | | | | |
| 124 | 150 | Charlotte Ball | Bromsgrove & Redditch | F50 | 55.11 | | | | | | | | | | | | 4 | |
| 125 | 107 | Kristina Newton | Cobra | FO | 55.21 | | | | | | | | | 13 | | | | |
| 126 | 61 | Sharon Coleman | Barnt Green Chuggers | F50 | 55.45 | | | | | | | | | | | | 5 | |
| 127 | 68 | Ron Anderson | Unattached | M60 | 55.57 | | | | | 7 | | | | | | | | |
| 128 | 117 | Rhian Protheroe | Malvern Joggers | F40 | 55.59 | | | | | | | | | | 4 | | | |
| 129 | 23 | John Cheel | Bournville Harriers | M60 | 56.26 | | | | | 8 | | | | | | | | |
| 130 | 158 | Gemma Nicholson | Unattached | FO | 56.35 | | | | | | | | | 14 | | | | |
| 131 | 114 | Andy Bernasconi | Stourbridge RC | M50 | 56.42 | | | | 19 | | | | | | | | | |
| 132 | 175 | Sarah Bakewell | BRAT Club | FO | 56.48 | | | | | | | | | 15 | | | | |
| 133 | 109 | Mark Dillon | Black Pear Joggers | M50 | 56.50 | | | | 20 | | | | | | | | | |
| 134 | 119 | Elizabeth Fry | Unattached | FO | 57.16 | | | | | | | | | 16 | | | | |
| 135 | 142 | Hannah Ludford | BRAT Club | FO | 57.23 | | | | | | | | | 17 | | | | |
| 136 | 166 | Anna Cosimetti | Halesowen | F45 | 57.31 | | | | | | | | | | | 6 | | |
| 137 | 182 | Michelle Guest | Cobra | F35 | 57.46 | | | | | | | | | 9 | | | | |
| 138 | 167 | Stephanie Adams | Halesowen | F35 | 57.54 | | | | | | | | | 10 | | | | |
| 139 | 155 | Mike Anstey | Malvern Joggers | M60 | 59.19 | | | | | 9 | | | | | | | | |
| 140 | 19 | Jane Pugh | Action Heart RC | F45 | 59.21 | | | | | | | | | | | 7 | | |
| 141 | 156 | Lynda Broadway | Malvern Joggers | F50 | 59.43 | | | | | | | | | | | | 6 | |
| 142 | 191 | Jayne Wiseman | Bromsgrove & Redditch | F50 | 60.00 | | | | | | | | | | | | 7 | |
| 143 | 21 | Debra Berbezier | Kingfisher Harriers | F40 | 60.25 | | | | | | | | | | 5 | | | |
| 144 | 51 | Mick Hudson | Kidderminster and Stourport AC | M50 | 60.31 | | | | 21 | | | | | | | | | |
| 145 | 168 | Emma Higgins | Halesowen | F45 | 60.43 | | | | | | | | | | | 8 | | |
| 146 | 118 | Vivien Tolley | Malvern Joggers | F50 | 61.31 | | | | | | | | | | | | 8 | |
| 147 | 195 | Caryl Gibson | Cobra | F50 | 61.36 | | | | | | | | | | | | 9 | |
| 148 | 196 | Joe Atherton | Cobra | M50 | 61.36 | | | | 22 | | | | | | | | | |
| 149 | 58 | Samantha Hatton | Unattached | F45 | 61.39 | | | | | | | | | | | 9 | | |
| 150 | 132 | Gemma Brown | Unattached | FO | 61.41 | | | | | | | | | 18 | | | | |
| 151 | 38 | Kate Duffin | Kingfisher Harriers | F40 | 61.42 | | | | | | | | | | 6 | | | |
| 152 | 54 | Simon Richards | Barnt Green Chuggers | M50 | 62.51 | | | | 23 | | | | | | | | | |
| 153 | 131 | Tom Hales | Unattached | MO | 62.54 | 37 | | | | | | | | | | | | |
| 154 | 111 | Sahra Derkits | Kings Heath Running Club | FO | 62.57 | | | | | | | | | 19 | | | | |
| 155 | 110 | Peter Lymer | Droitwich AC | M50 | 63.24 | | | | 24 | | | | | | | | | |
| 156 | 3 | Lesley Pymm | Bournville Harriers | M60 | 64.48 | | | | | 10 | | | | | | | | |
| 157 | 203 | G Berminham | Bournville Harriers | F35 | 65.52 | | | | | | | | | 11 | | | | |
| 158 | 112 | Sarah Rees | Kings Heath Running Club | F35 | 65.54 | | | | | | | | | 12 | | | | |
| 159 | 153 | Steve Massey | Malvern Joggers | MO | 67.04 | 38 | | | | | | | | | | | | |
| 160 | 122 | Julie Swain | Kingfisher Harriers | FO | 68.50 | | | | | | | | | 20 | | | | |
| 161 | 185 | Erica Martin | Unattached | F45 | 69.30 | | | | | | | | | | | 10 | | |
| 162 | 184 | Louise Lumley | Unattached | F50 | 69.30 | | | | | | | | | | | | 10 | |
| 163 | 186 | Helen Lawrence | Bournville Harriers | F50 | 69.30 | | | | | | | | | | | | 11 | |
| 164 | 70 | les Bailey | Worcester Tri Club | M80 | 70.09 | | | | | | | 1 | | | | | | |
| 165 | 189 | Amanda Ross | Unattached | FO | 70.19 | | | | | | | | | 21 | | | | |
| 166 | 7 | Richard Coates | Stafford Tri Club | M45 | 70.19 | | | 16 | | | | | | | | | | |
Click here to view results as pdf
The Hagley race was also the Worcestershire County Multi Terrain Championship 2017
Eligibility for the championship race is as follows:
County Eligibilty
Athletes are eligible for County competition by either:
– Birth within the County
– 9 months continuous residence in the County
– 9 months serving with the Armed forces and stationed within the County. Confusion often exists as the area concerned is the old County Boundary prior to 1974 and the creation of the West Midlands. As a result this includes areas of Dudley, Stourbridge, Halesowen, Oldbury and South Birmingham.
If you ran at Hagley and would like to be considered for this championship then please let the race organisers know by emailing [email protected]. Prizes will be given out at the Midweek Series prize giving night at Halesowen Athletics Club after the final race of the series on the Clent Hills
The remaining races in the series are
9 August – Clent Hills, Halesowen