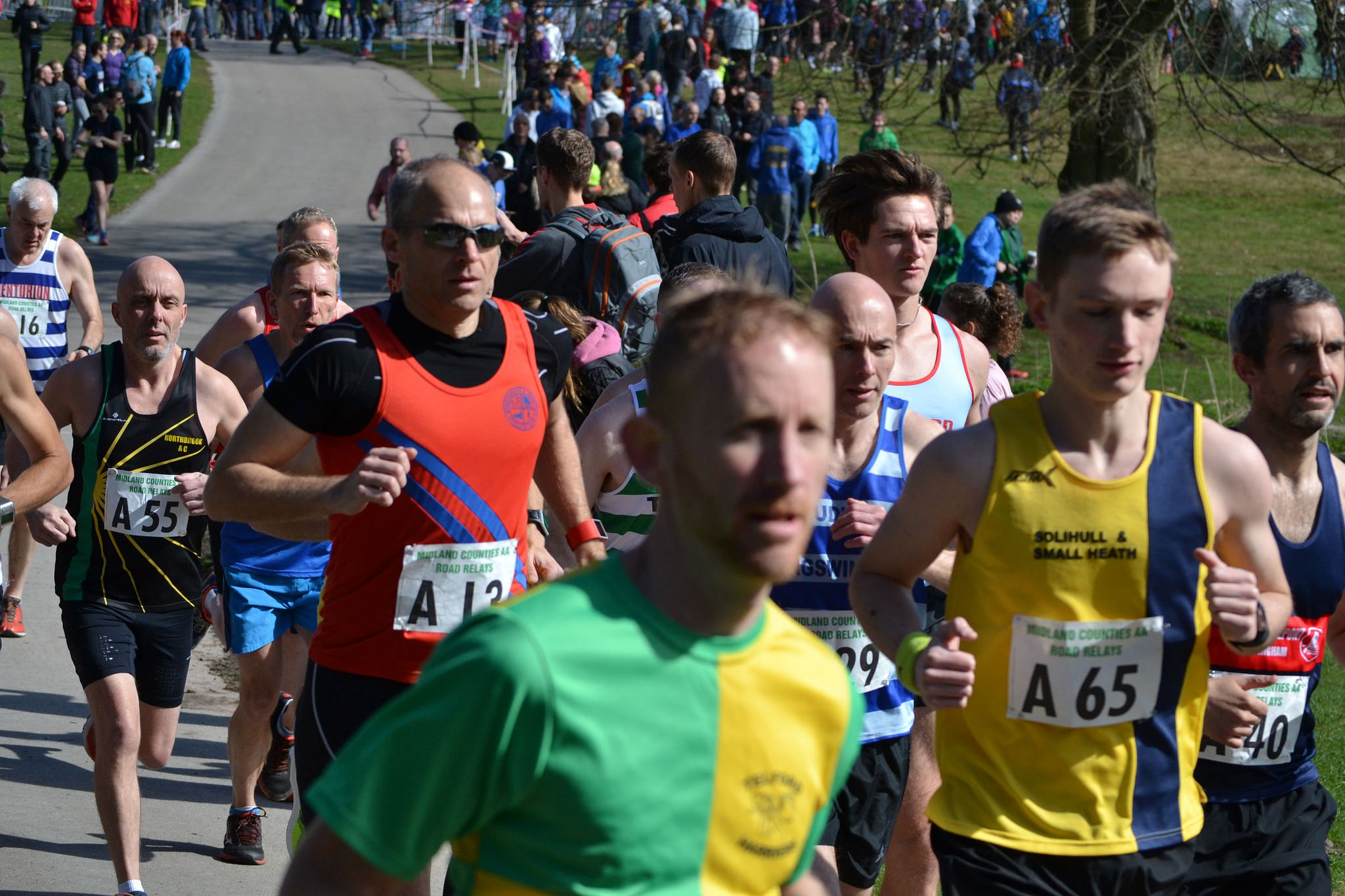 Midland Counties Under 17 5k Championships results
Report from Men's team manager James Hood
A very positive day for B&R on Saturday 25 March 2017 at the Midland Road Relays with our A Team securing qualification to the National Championships on Saturday 8th April. Some fantastic individual performances and a great overall team effort – nice work lads!
Quickest long stage time for B&R goes to Conor Smith in a blistering 28:05 (5.34 miles)
Bryn Turner and Rob Mole achieved quickest short stage times for the team, both running 18:01 (3.165 miles)
It looks as though I'm going to be a few runners down for the Nationals so this is a call for anyone who is available for the 8th April to be considered for team selection. There is a slight format change for the Nationals with 6 long stages and 6 short stages but start time is still 12pm and again held at Sutton Park.
Thanks again to everyone who raced on Saturday, I hope you enjoyed a rare day in the sunshine!
20th place –  Bromsgrove & Redditch 'A' 4:31:37
Conor Smith (7) 28:05
Adam Peacock (9) 29:50
Mark Appleton (16) 31:44
James Hood (18) 31:56
Bryn Turner (18) 18:01
Andrew Freeman (18) 18:48
Rob Humphries (21) 19:57
Calvin Scoltock (23) 19:03
Robert Mole (22) 18:01
Mike Hanson (22) 19:13
Kevin Fisher (22) 18:50
Malcolm Duff (21) 18:09
Bromsgrove & Redditch 'B'
Stephen Brooks (64) 35:38
Paul Atkins (58) 36:09
Peter Taylor (66) 42:28
Paul Edmonds (64) 38:16