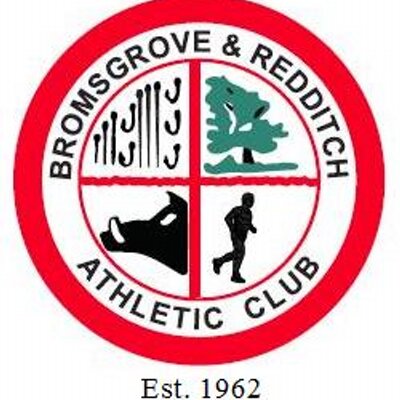 Vera Wood Memorial Games Tipton 12th April 2015
Report by Sam Cater
Bromsgrove and Redditch Athletic Club throwers headed off to windswept Tipton on Sunday to open the track and field season.
Under 15 women
Tayal Mullings took part in the discus for her first competion as a B&RAC member and set herself a personal best of 13.88m, ranking her 4th on the day.
Under 17 women
Heather Knight dusted off her sprinting spikes first to give the 100m a go, and came in 6th place with 15.9secs. She then went on to the javelin where she came 2nd with 24.67m.
Senior Women
Julie Wakelam got her season off to a good start with a PB in the Hammer and 1st place with 27.40m, a 1st place in the shot putt with a PB of 6.96m and then a seasons best in the discus with a throw of 20.58m and a total of 3 gold medals for the day.
The Bromsgrove and Redditch AC Senior Men's throwers had a good day with some friendly rivalry throughout the competition.
Hammer was first event of the day seeing Richard O'Connor claim 2nd place with 36.16m and Sam Cater not far behind with 34.29m for 3rd place.
Javelin was the next event of the day where both Richard and Sam Competed. Sam Cater came away with 1st place and a Seasons Best of 45.88m and Richard O'Connor in 3rd place with 27.57m.
Shot putt saw Sam Cater take gold with 10.92m. Richard O'Connor was 4th place with 8.52m, and Vito Ricci opened his season with a PB of 7.56m and 6th place.
Final event of the day was the Discus with Richard O'Connor claiming 3rd place with 28.91m, Sam Cater 4th with 26.57m, and Vito Ricci with another PB and 5th place with 23.89m.
A good haul of medals and PB's for the start of the season from the Bromsgrove and Redditch A.C Throwing group.