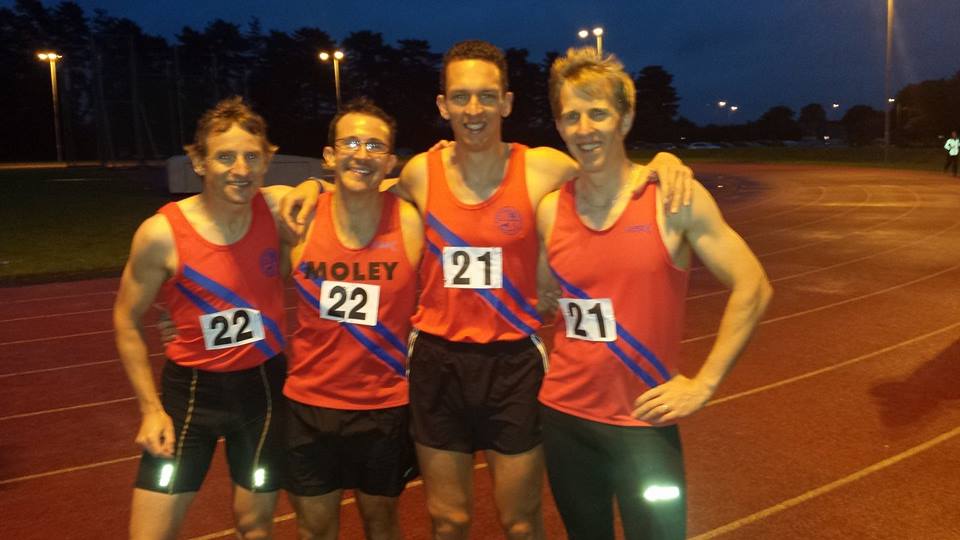 Well done team on last night's performances.
The provisional results are attached.
Based on these results our women finished joint 1st with Worcester and our men 2nd behind Worcester.
This is a great results considering we were missing a couple of key members of the team last night.  Thank you to those of you who answered my requests to fill in the gaps where someone had to pull out.
Once again our men won the relay, that's 3 out of 3 this season and I think we set a new club record in the relay.  I am sure there are other club records in there also such as Andy Freeman and Bronwen in the 1500m, Pete and Jo in the 400m and Mel guesting in the Pole Vault.
Next fixture is on Wed 30th July at Worcester.  We just need a decent turn out at this last fixture and we should easily qualify for the A cup final on Sunday 31st August in Stoke.
If you spot any mistakes on these results then let me know.  I know Polly is not listed on our relay team as I swapped the team at the last minute, I have requested this to be changed on the results.  Also Billy Nock ran the 1500m as number 10 not Richard Guest.  Also, there are no guest results listed at the moment.  Hopefully they will appear on the next version of the results to be sent out.